Vingt Sept
Unleash Your Summer Beauty: Essential Catwalk Makeup for a Flawless High Impact Solstice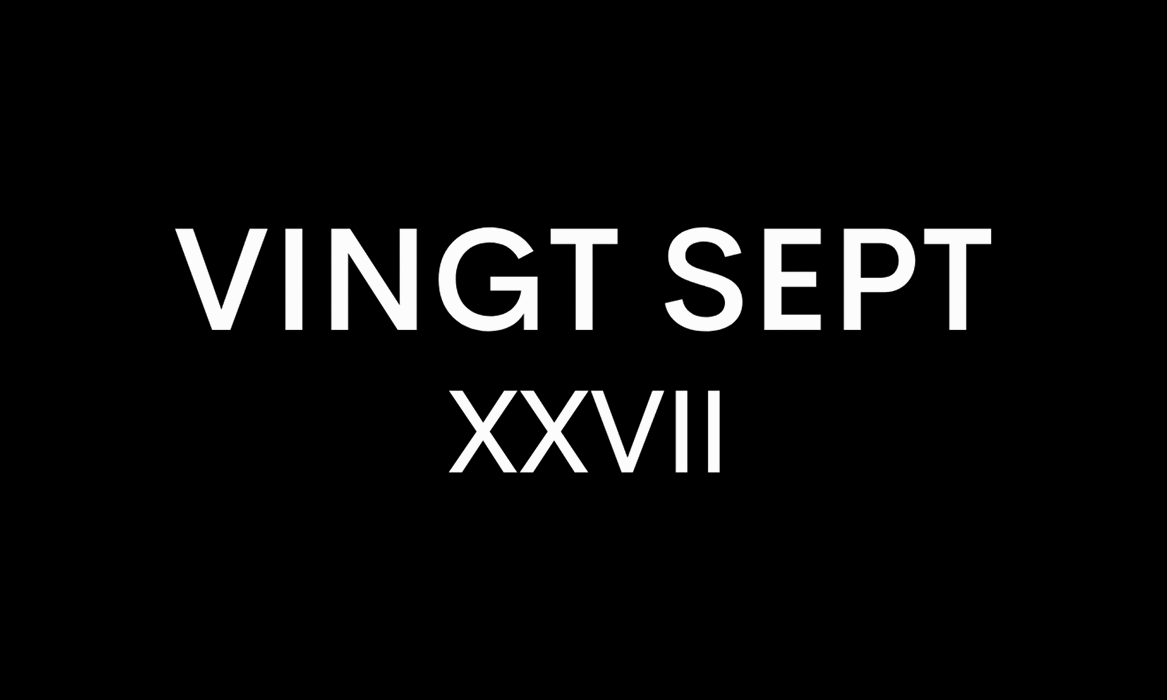 Beauty
Image © LOEWE
The summer season is upon us, and it's time to elevate your beauty game to new heights. Are you ready to embrace the ultimate summer beauty looks that will make heads turn wherever you go? Look no further, as we delve into the captivating world of catwalk makeup looks straight from the spring summer 2023 collections of renowned fashion houses such as LOEWE, Gucci, Valentino, and Patou.
In this comprehensive guide, we will unlock the secrets behind these mesmerising beauty trends, accompanied by expert editor-approved products that will ensure your makeup stays put, no matter how hot the sun shines or how long the nights last. From brushes that effortlessly blend and sculpt, to lip looks that command attention, we have curated a selection of essential products that will help you achieve a flawless and high-impact look throughout the summer.
Join us on this beauty journey as we explore the visionary creations of the fashion world, translating them into practical and achievable looks for every occasion. Whether you're attending a glamorous soirée, strolling along the beach, or simply enjoying a summer evening with friends, we've got you covered.
From LOEWE's avant-garde artistry to Gucci's bold and vibrant color palettes, Valentino's ethereal elegance to Patou's playful yet sophisticated touches, we will dissect the most captivating trends and show you how to adapt them to your unique style. Get ready to experiment with daring textures, embrace unexpected pops of color, and unleash your inner confidence.
So, get your brushes ready, stock up on the latest must-have products, and prepare to make a statement this summer. With our guide, you'll be armed with the knowledge and tools to achieve a flawless, long-lasting, and unforgettable summer beauty look. Let's dive into the world of catwalk beauty and ensure that this summer, you shine like never before.
Brushes
When it comes to achieving a flawless and high-impact beauty look, the right tools can make all the difference. Enter the ultimate game-changers in makeup blending: the Brushworks and So Eco collections. These carefully curated sets of brushes and sponges are revolutionising the way we apply and blend makeup, ensuring a flawless finish that demands attention.
Brushworks available from SOINVOGUE Brushworks HD Complete Face Set £19.99 / Brushworks HD Eye & Brow Set £19.99 / Brushworks White & Gold Foundation Brush £4.99 / Brushworks HD Multi Tasking Brush £7.99 / Brushworks HD Buffing Foundation Brush £7.99
Priced at just £19.99 each, the Brushworks HD Complete Face Set and HD Eye & Brow Set contain all the essential brushes for a seamless application. From precise brow shaping to flawless foundation blending, these brushes are designed to elevate your makeup skills to the next level.
For a flawless base, the Brushworks White & Gold Foundation Brush and HD Buffing Foundation Brush, priced at £4.99 and £7.99 respectively, provide the perfect blend of precision and softness, ensuring an airbrushed finish that lasts.
So Eco is available from SOINVOGUE So Eco Luxury Brush Set £30 / So Eco Concealer Brush £5 / So Eco Definer Sponge Set £16
But the game-changing tools don't end there. The Brushworks HD Multi-Tasking Brush (£7.99) effortlessly contours and highlights, while the So Eco Luxury Brush Set (£30) offers a comprehensive range of eco-friendly brushes for face, eyes, and lips.
GCDS
Build This Look
Primer REN Clean Skincare Perfect Canvas Clean Primer £42 / Foundation Milani 2 in 1 Foundation + Concealer Conceal and Perfect £14.50 / Eyeshadow Annabelle Minerals matte clay EYESHADOW in Lemonade £13.90 / Brows SWEED Brow Definer Pencil in shade Ebony £22 / Lip Liner Annabelle Minerals Jumbo Lip Pencil in shade Clover £11.90 / Lipstick Rouge Decorté Satin Lipstick £32 in shade Be Together / Cheeks Armani Beauty Neo Nude Melting Colour Balm £32 shade 51 £32 / Highlighter Charlotte Tilbury Glowgasm Beauty Light Wand £30 / Contour Charlotte Tilbury Filmstar Bronze & Glow - Light To Medium - Contour Palette £49 / Setting Spray Milani Make it Last Setting Spray £14.50 / Setting Powder Fenty Beauty Invisimatte Instant Setting + Blotting Powder £25
Gucci
Image © Gucci / Instagram
Build This Look
Primer Dr.Jart+ Cicapair Tiger Grass Camo Drops SPF35 £35 Foundation Gucci Beauty Poudre De Beauté Mat Naturel Face Powder £47/$55/€53 Concealer Typology Concealer £21.90 Eyes Gucci Stylo Définition L'Obscur Ink Liner £31 Gucci Mascara L'Obscur, black £31 Charlotte Tilbury Hollywood Flawless Eye Filter in Diva Lights £47 Brows Decorté Brow Styling Cream £27 Setting Spray Gucci Brume De Beauté, Beauty Mist £47 Lips Rouge Decorté Satin Lipstick £32 shades: Hug & Kiss / Dream Canvas / Little Vacation / Berry / Be Together
Versace
Build This Look
Primer Lumene Instant Glow UV Primer SPF30 £30 / Concealer Dior Backstage Face & Body Flash Perfector Concealer / Foundation Dior Backstage Face & Body Foundation / Brows Sisley Paris Phyto-Sourcils Fix N°0 Transparent £45 / Eyeshadow Lancôme Hypnose Palette shade 15 Bleu Hypnotique £45 / Mascara Typology Serum mascara 1% pea peptides + castor oil £19.90 / Eyeliner Lancôme Drama Lisi-Pencil shade 04 Leading Lights £24 / Lashes Sweed Lashes Nikki No Lash-Lash - Black £20 / Cheeks Armani Beauty Neo Nude Melting Colour Balm shade 60 / Contour Charlotte Tilbury Hollywood Contour Wand shade Medium-Dark £30 / Lipstick Dries Van Noten Coral Ceramic Lipstick Case in Shade Revised Pink £62 + £32 / Lip Balm Burt's Bees In Full Bloom Lip Balm Gift Set £11.99 / Setting Spray Lumene Dewy Glow Setting Spray £16.50
PATOU
Build This Look
Primer Armani Beauty Luminous Silk Hydrating Primer £37 / Concealer Bobbi Brown Skin Corrector Stick £20.80 / Foundation Bobbi Brown Skin Longwear Weightless Foundation £30.40 / Brows Bobbi Brown Natural Brow Shaper £22 / Balm for Eyes L'Occitane Lip Balm £10 / Mascara SWEED Cloud Mascara £24 / Cheeks / Contour / Lips Malin + Goetz Lip Moisturiser £13 / Setting Powder Paul & Joe Box of loose powder for the face €17.00 + Loose Face Powder Refill £25
GCDS
Build This Look
Primer Lancôme La Base Pro Perfecting Make-Up Primer £33 / Concealer Nudestix Nudies Tinted Blur - Foundation Stick $32 / Foundation Annabelle Minerals MATTE Mineral Foundation £15.90 / Brows Sensai Lasting Eyeliner Pencil in shade 01 Black £31 / Eyeshadow Armani Beauty Neo Nude Melting Colour Balm shade 45 £32/ Mascara Dear Dahlia - Paradise Dream Volume & Long Lash Mascara €35/$37 / Cheeks Stila Putty Bronzer & Blush Duo in shade Bronzed Lithium £14.50 / Contour / Lipstick Lancôme L'Absolu Rouge Cream Lipstick £31 / Cheeks Fenty Beauty Killawatt Foil Freestyle Highlighter in shade Ruby Richez £29/ Highlighter Charlotte Tilbury Hollywood Glow Glide Face Architect Highlighter £38 / Setting Powder Laura Mercier Translucent Loose Setting Powder Ultra-Blur £42.50
Valentino
Build This Look
Primer Bobbi Brown Vitamin Enriched Face Base £39.20 / Concealer Giorgio Armani Beauty Luminous Silk Concealer £37 / Foundation Annabelle Minerals RADIENT Mineral Foundation £15.90 / Brows Sisley Paris Phyto-Sourcils Fix N°0 Transparent £45 / Eyeshadow Armani Beauty Neo Nude Melting Colour Balm shade 60 £32 / Mascara BELLA Wanderlash Mascara Ultimate Extreme Drama £28 / Eyeliner Annabelle Minerals Eye Pencil £9.90 / Cheeks Decorté Powder Blush shade in shade 803 £45 / Lipstick Armani Beauty Lip Power Vivid Colour Long Wear Lipstick £35 shade 206 / Setting Spray Charlotte Tilbury Airbrush Flawless Setting Spray £28
LOEWE
Build This Look
Primer Stila All About The Blur - Blurring and Smoothing Primer £32 / Concealer & Foundation Stila Stay All Day® Foundation & Concealer £36 / Brows Tom Ford Eye Defining Pen £47 / Eyeshadow Annabelle Minerals matte clay EYESHADOW in shade Almond Milk £13.90 / Mascara Lancôme Monsieur Big Extreme Black Mascara shade black £25 / Cheeks Laura Mercier Blush Color Infusion Very Berry £28.50 / Contour Charlotte Tilbury Filmstar Bronze & Glow - Light To Medium - Contour Palette £49 / Lipstick Armani Beauty Lip Power Vivid Colour Long Wear Lipstick £35 shade 103 / Setting Spray Bobbi Brown Intensive Serum Radiance Mist £39.50
Gucci
Build This Look
Primer Dr.Jart+ Cicapair Tiger Grass Camo Drops SPF35 £35 / Concealer Laura Mercier Secret Concealer For Under Eye £21.50 / Foundation Lancôme Teint Idole Ultra Wear Foundation £38 / Brows Bobbi Brown Natural Brow Shaper £22 / Eyeshadow Dior Backstage Eye Palette £41 / Mascara Sensai Mascara 38°C (Volumising) £28 / Cheeks Decorté Powder Blush in shade 807 £45 / Lip Liner Annabelle Minerals Jumbo Lip Pencil in shade Dhalia £11.90 / Lipstick Typology Lip Oil in shade Ruby Red £18.90 / Setting Spray Gucci Brume De Beauté, Beauty Mist £47
PATOU
Build This Look
Primer Lumene Instant Glow UV Primer SPF30 £30 & Laura Mercier Eye Basics Primer in shades Peach £24 / Concealer Bobbi Brown Skin Corrector Stick £20.80 / Foundation Lancôme Teint Idole Ultra Wear Foundation £38 / Brows Tom Ford Eye Defining Pen £47 / Eyeshadow Armani Beauty Neo Nude Melting Colour Balm shade 45 £32 / Mascara Tom Ford Extreme Length Mascara £44 / Lashes Sweed Lashes Nikki No Lash-Lash - Black £20 / Cheeks & Lips Stila Complete Harmony Lip & Cheek Stick in shade Sheer Petunia £26 / Highlighter Tom Ford Shade and Illuminate Highlighting Duo shade £64 / Setting Powder Gucci Beauty Poudre De Beauté Mat Naturel Face Powder £47/$55/€53
Words by Jheanelle Feanny