Vingt Sept
Why Art Basel & Miami should be on your radar for 2023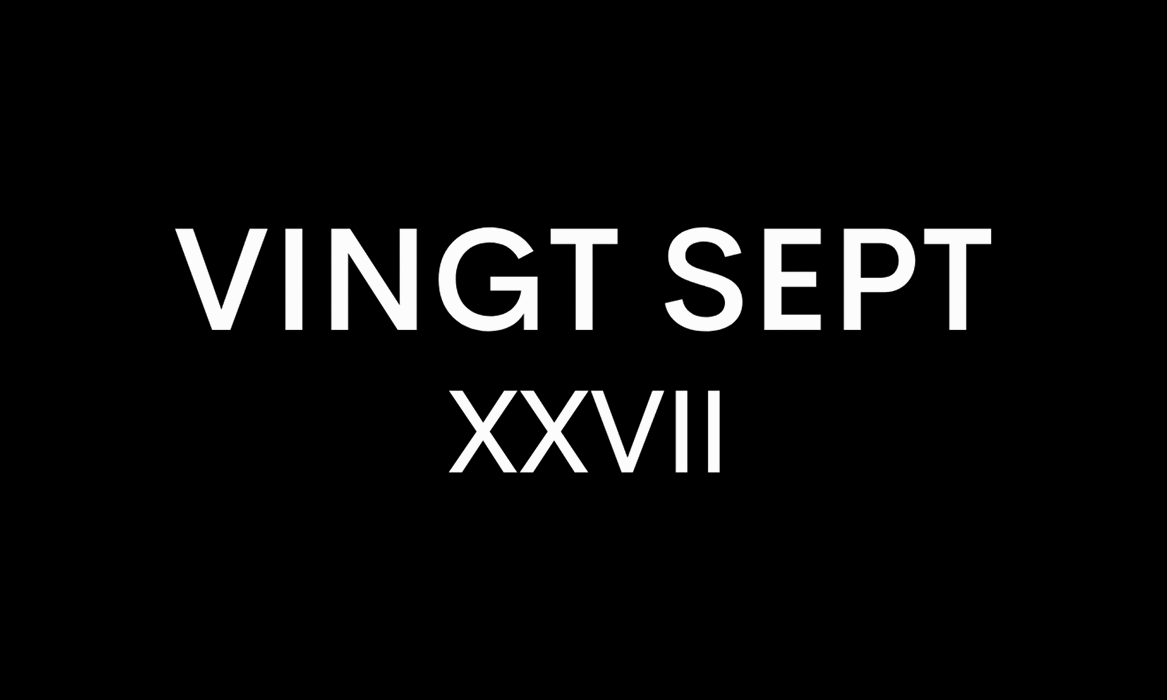 Lifestyle
Image courtesy of Art Basel Gingrich, E - Iqalukpik Double from Kasilof River, 2022
For three days during December (2022) Art Basel returned to its second US home - Miami Beach. The event acknowledged for connecting artists, galleries and collectors from around the world celebrated its twentieth anniversary amongst the palms and sand of the Florida state. An extensive range of modern, abstract and contemporary art was displayed across the heart of lively South Beach during the festivities.
Why go?
Art Basel has been around since 1970 with main fairs: Basel, Hong Kong and Miami ranking as their most popular events.
Known for its infamous closing parties and electric atmosphere, previous guests of honour and attendees have celebrated Basel Miami at iconic VIP parties, including the legendary Versace Villa.
Miami encompasses a sprawling street art scene amongst its unique post-war Art Deco buildings, dubbed MiMo (Miami Modern Architecture). The city's vibrant art and gallery scene is also distinctive from competing locations (New York, Switzerland, Hong Kong and now Paris), offering a more relaxed yet entertaining atmosphere.
Image courtesy of Art Basel Tsinnajinnie, R - Cold Water
Basel Miami experienced its largest turnout to date, with a crowd of over seventy-five thousand people and a VIP list of who's who arriving in town.
Attendees included Pharrell Williams (musician and co-owner of Miami's Good Time Hotel), Rihanna, Zoë Kravitz, Diplo and more.
Tickets cost between $55 to an eye watering $22,000 to experience Basel Miami and it seems the event gets better each year drawing in a melting pot of crowds. Perfect for art and fashion lovers or those with an interest in the atmosphere, visitors can combine their holiday with a unique perspective of the city. Whether you're visiting Little Havana or Little Haiti, Basel and Miami offer something for everyone.
Who presented/artists to watch
This season fashion house Saint Laurent presented installation SEX by Madonna. Photographed by Steven Meisel and curated by Anthony Vaccarello SEX was re-imagined by Rive Droite.
The exhibition celebrated a re-edition of the infamous self-expressive book, where 800 limited edition copies were presented in a beachfront box (apt for the occasion and location).
The exhibition set in a contemporary haven displayed iconic imagery from the infamous book that saw the musician endure and survive a cancel culture (yes cancel culture did exist).
Proceeds from the sale of SEX will go to charity Raising Malawi.
Other artists of interest were gallery newcomer K Art. Opening just two years ago, K Art is one of the only Native American-owned art galleries focusing on works of established and emerging Native A and indigenous artists. Robyn Tsinnajinnie and Erin Gingrich are two artists we feel you need to watch for 2023.
Barbara Ess presented by Magenta Plains, NY, showcased works between 1948-2021, expressing the Big Apple's rapturing essence with a series of photographs taken from a pinhole camera (lensless camera made from cardboard).
Image courtesy of Art Basel Gingrich, E - Spawning Iqalukpik Double from Tustumena lake, 2022
Fascinated by the human heartbeat, pieces from late Jazz Musician Milford Graves (Fridman Gallery, NY), were also showcased through a stunning installation at Miami Beach.
The late US drummer, percussionist, painter and sculptor practised Yara - a martial art form he invented based on the West African dance. Graves also took interest in being a healer and herbalist - many of these are unmistakably re-visualised in his works.
Image courtesy of Art Basel Tsinnajinnie, R - Vasectomy Now!
For more information visit Art Basel
Where to stay?
With so many options in the city, we decided to look at a new spot on the block: Moxy South Beach.
Steps away from the beach and adjacent to the infamous Washington Avenue, the cosmopolitan haven on South Beach is the brand's principal resort-style property.
Background & Location
Centrally located to the city's nightlife and Basel, Moxy is right in the middle of all of the action and moments from notorious Ocean Drive.
Spectacular graffiti of Tupac Shakur and those with ties to Washington Avenue (Prince, Muhammad Ali, Jayne Mansfield and Gianni Versace) alight the neighbourhood walls allowing for your own gallery experience.
Design & Interiors
The colossal glass-fronted exterior designed by Miami architect Kobi Karp is difficult to miss.
Moxy is spread across eight floors with little annex lounges on each arm of the ground floor of the hotel.
nteriors (of public spaces) are designed by Rockwell Group who pay homage to Miami's Cuban community and Latin presence. The hotel itself is a melting pot of character which is further accentuated in the main lobby. Flooded with natural light, the space allows guests an opportunity to immerse themselves amongst the bright, funky and bohemian furnishings. The cosmopolitan lobby is the central hub of entertainment where a lively bar and charming courtyard are situated close by. The theme continues where guests can soak up the eccentricities seen in famed neighbourhoods that include Mexico City's Chic Condesa. Murals by Miami mixed-media artist Aquarela Sabol add a little vigour to the environment, whilst quirks such as a foosball table, vintage fortune teller and pin-up dolls bring a little Miami flavour to the hotel.
Whilst sipping on a drink at the retro bar make sure to look out for the infinity mirror, it reflects the telephone number of a legendary Havana watering hole - but can you guess which?
Key Features
Other key spaces at Moxy South Beach include the eye-catching quirky outdoor pools, outdoor cinema, workout centre, Los Buenos taco stand near the lobby and restaurant and entertainment spot Serena's.
Quartzite tables and Terrazzo flooring allows the space to feel like you are inside an 80s blockbuster, and the check-in Digi stations remove the mundane traditional process we all love to hate.
Room & Dining
There are 202 rooms with floor-to-ceiling windows and views of bustling Washington Avenue. Rooms, although compact, have been intelligently designed. First and foremost, instead of wardrobes, there are peg walls for you to hang your finest fashions and instead of an iron and board, Moxy provides all guests with steamers.
The rainfall shower is indulgent and the modern console in the bathroom is sleek in design. This adult's playground is perfect for those seeking a central spot with modern decor.
For dining, Serena, located on the rooftop is an extravaganza. Sit back and enjoy live music and entertainment whilst dining on delicious Lat/Mex cuisine.
Channelling the Oaxaca rooftops the restaurant possesses bright furnishings and ombre pattern terracotta and white stone floors.
Food recommendations include the succulent Oysters Serena - baked on the shell with tasty spinach, garlic and a kick of jalapenos. For mains try the Grilled Flat Iron Steak with chiles toreados, crispy onion and accompanied on a bed of baby tomato salad.
For more information visit Moxy South Beach
Moxy Miami South Beach
Address: 915 Washington Ave, Miami Beach, FL 33139, United States
Where to Brunch - Nikki Beach
Having been a guest at their Mallorca spot we were excited to visit the flagship location, immersing ourselves in the place where all the magic began.
Background & Location
Located on Miami's Ocean Drive and moments away from the turquoise sea, the chic beach club and restaurant offers an Amazing Sundays brunch between 11am-4pm. If visiting, it's the perfect place to beat the winter blues or attend an incomparable closing party in style.
The sexy beach concept club first opened its doors in 1998, starting as Café Nikki - a quiet garden lunch spot. However, following a surge of VIP visitors who fell in love with the brand (including Penelope Cruz and Naomi Campbell), Café Nikki was soon rebirthed as Nikki Beach.
Owners and entrepreneurial couple Jack and Lucia Penrod are the masterminds behind the luxury fashion, music and lifestyle haven. Named in tribute to their late daughter, Nicole, the couple chose to celebrate [her] life (the motto of Nikki Beach) and today there are locations across the world, doing just that. These include Saint Tropez, France; Saint Barth, Caribbean; Marbella, Spain; Koh Samui, Thailand; Mallorca, Spain; Ibiza, Spain; Monte Carlo, Monaco; Dubai, UAE; Costa Smeralda, Italy and Montenegro, Tivat Bay.
Design & Interiors
Continuing the bohemian themes seen at their many locations, Nikki Beach Miami feels a world away from the bustling city. Instead, the swaying palms and white sand have you second-guessing you're even in the US of A.
On entering, the lush vegetation set amongst bamboo ceilings, makes you feel that you are indeed on your own private island, albeit with a buzzing atmosphere and delicious cuisine.
Dining & Atmosphere
The all-you-can-eat brunch is a culinary extravaganza and is arranged in live stations to remove the buffet feel most of us hate when dining.
Feast upon signature dishes such as Nikki's infamous Sushi Boat, or perhaps pop by to the carving station. Here you can try the mouthwatering (locally farmed) Brisket, slowly braised over 10 hours, or the Black Angus Prime Beef - seasoned to perfection with a Canadian blend. If looking for sea, the whole Salt Crusted Salmon is a work of art in itself. Other dishes include Paella, a free-range Rotisserie station and a dessert station where guests can enjoy homemade crepes or waffles served with Nikki's signature hand-whipped cream.
So the verdict is out, Miami is a place we will be sure to return to, and it's clear to say it has something for everyone!
For more information visit Nikki Beach
Nikki Beach Miami
Address: 1 Ocean Dr, Miami Beach, FL 33139, United States
Words by Jheanelle Feanny