Vingt Sept
Barbie : The fashion houses dream collaboration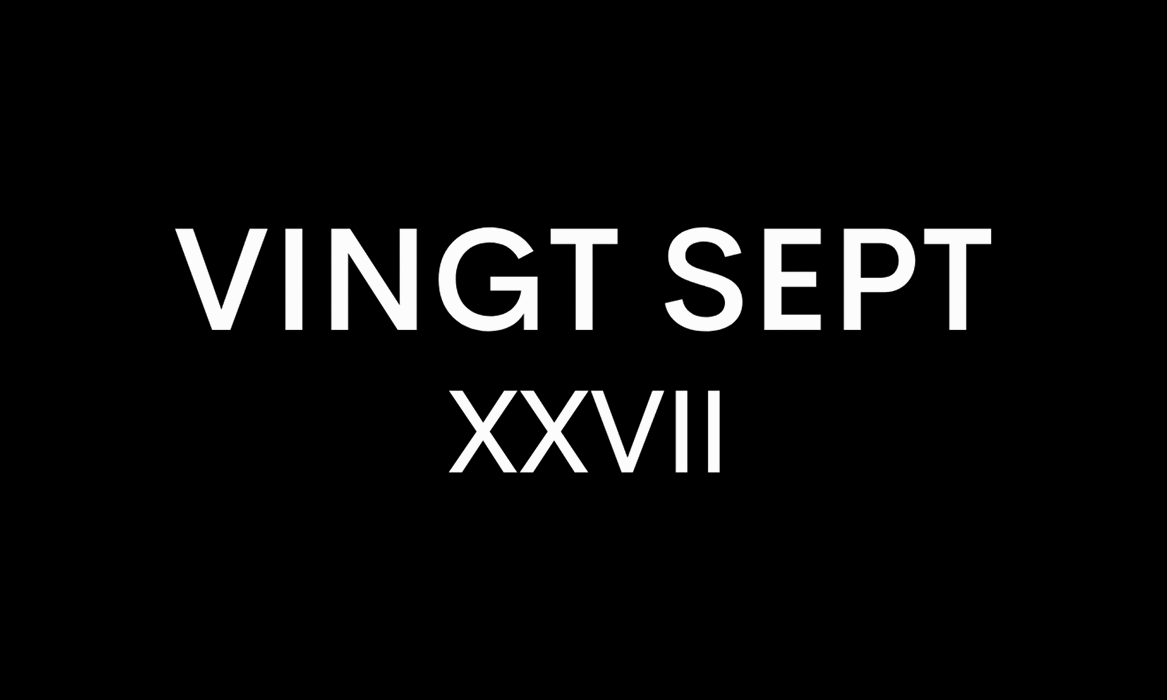 Fashion
Balmain x Barbie - images courtesy of Balmain
From infamous fashion house collaborations with H&M, to the more recent Balenciaga x Gucci hacker project, we are all suckers for our favourite designers working together to create something new. Well, what better than the recently announced Balmain x Barbie collection? Barbie is synonymous with being changeable and aspirational, but what makes her such a lusted after figure (or figurine) for collabs, for some of today's biggest designers?
Barbie launched in the late 50s and her reign is unlikely to end anytime soon. To this day the brand evokes precious memories for many – Moschino's creative director Jeremy Scott agrees, '…she is the ultimate muse, she's worn every style and design imaginable and at the same time she's had every possible profession you can dream of.'
Despite being made of plastic with largely out of proportion limbs and head (your chances of having Barbie's proportions are allegedly less than one in 100,000), there's a universality to her that we can all recognise. She represents playfulness and imagination but also a real grit; the namesake doll has had 72 careers in her time (exhausting, really), proving she is not just a toy, but a representation to millions of children and adults alike, of what we can achieve… If you're a white, conventionally hot, plastic figurine, that is.
Police Officer Barbie, 1993 © Mattel
Until recently, Barbie has not always been proactive in terms of inclusivity, gender, race and ability, but things appear to be looking up. In 2021, teaming up with MTV they launched a new, female, music producer doll to highlight the gender gap in the music industry. And this isn't all. According to The Washington Post, Mattel now has 170 Barbies with different skin tones and hair styles to ensure every child can recognise themselves. They've also launched wheelchair accessories, a doll with vitiligo, another with a prosthetic leg and (not to leave Ken out), a Ken doll with long hair. Times are changing – and Barbie seems determined to go with the flow.
The 2016 Barbie Fashionistas Line © Mattel
The brand is forward thinking and quick to adapt in more than just aesthetics, too. Following the latest metaverse craze, the Balmain team and Barbie are selling three one-of-a-kind NFTs to the highest bidder. Nothing says Olivier Rousteing (Balmain's creative director), than statement shoulders, technical tailoring and gold detail. Combine this with Barbie's typography, vinyl, and pantone "barbie pink" and you have a collection of over fifty, ready-to-wear, unisex pieces ranging from $295 to a whopping nearly $43k.
Rousteing spoke publicly about the guilt he felt playing with his Barbies as a young boy and hopes this collaboration will fight against gender stereotypes and ideas around conventional beauty. 'When I was a kid, I didn't have so many examples of beauty', he tells The New York Times.
Balmain x Barbie imager courtesy of Balmain
This isn't the only Barbie collaboration that boldly treads on the toes of fashion, though. Throughout its 63-year history, Barbie has collaborated with the likes of Moschino, De Beers, Karl Lagerfeld, Donatella Versace, and Jean-Paul Gaultier, not to mention MAC and luxury bookshop Maison Assouline. Let's take a look at some of the most fabulous Barbie collaborations of our time.
De Beers
In 1999 a De Beers 40th Anniversary Barbie sold for $85,000 making it the second most expensive Barbie ever sold (after the Stefano Canturi Barbie). She was dressed in 160 diamonds, and a super skimpy orange sheer gown – less traditional De Beers aesthetic and more fabulous 90s JLo vibes.
Versace
2004 brought us a single Versace Barbie doll dressed in Donatella's design – arguably more Versace and less Barbie, the doll was wearing a naked gown with a big slit and lace up front.
Christian Louboutin
In 2010, Christian Louboutin dropped a set of classic, Barbie-sized shoes. They even came with tiny statement Louboutin shoe boxes.
Moschino
Possibly one of the most famous and well-remembered collections is the Moschino x Barbie collection in 2015. Hot pink, leather clad models on roller skates rolled down the catwalk to the dulcet tones of Aqua. Jeremy Scott is best known for his love of everything bold, pop and plastic so this really was a brand match made in heaven.
Maison Assouline
Ph: Barbie 60 Years of Inspiration (L) Barbie styled as Anna Wintour. (R) Barbie styled as Franca Sozzani as part of the exhibition I Love B, 2014. All other images © Assouline
Maison Assouline, the makers of the Ibiza, Capri, Miami (and more) books that adorn coffee tables far and wide, created a special 60 Years of Inspiration book dedicated solely to Barbie herself. They launched a Barbie themed high tea at their bookshop in London during 2017, where they served pink champagne cocktails and Ladurée macarons – the high tea quickly sold out.
MAC Cosmetics
We know MAC makeup also loves a collab; they've previously teamed up with everyone from Dame Edna to Zac Posen, so it came as no surprise at all in 2020 when they jumped on the Barbie hype. She created her very own MAC lipstick colour which was a (surprisingly pale) pink encased in gold.
Barbie, always aspirational, is also a fashionable trendsetter, a career hopping powerhouse and muse for the world's biggest designers. The question is… who will she team up with next.
Words by Harriet Nicolson