Vingt Sept
Charlene McKenna on Peaky Blinders' final series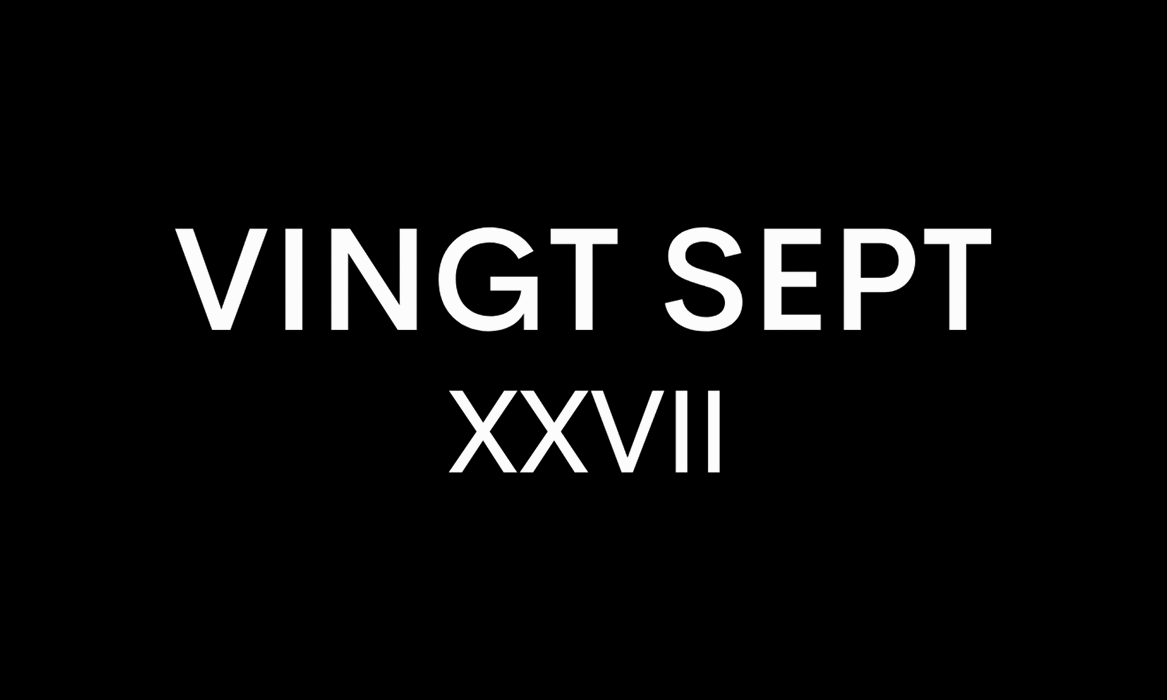 Film
Faux Fur Coat Jakke Earrings by Vivetta
As the much anticipated and final season of Peaky Blinders hit our TV screens this spring, it was an emotional roller coaster for the cast and crew; however, it is also a season of (hopefully) tying up loose ends for the audience.
With talks of a film in the works, it's also the beginning of an exciting new chapter for the notorious Birmingham gang.
Amongst all the emotion and buzz, we managed to catch up with one of Peaky's most mysterious characters Captain Swing, played by Irish actress Charlene McKenna. Charlene sits down with Vingt Sept to talk about reuniting with actor Cillian Murphy, her first day on set of one of the UK's most loved shows, and what the future holds for her.
Peaky Blinders is such an institution now; what was it like joining such an acclaimed show, particularly for the penultimate / final seasons?
It was equal parts terrifying and exciting. I'm a huge fan of the show, so the fangirl in me was beside herself, as was the actress. But at some point, you have to put on your professional pants and get on with the job. Treat it like any other job. All you can do is your best, and hope the audience loves it.
Everyone's first day in the office is always interesting; what was it like for you? Was it strange working with a cast who had worked together since day one, and did you have to make everyone tea!
Haha…oh yes, tea for days! It was actually ok. I remember going in for my first wardrobe fitting etc. The 2nd AD Arizona took me to set to say Hi to everyone. She was like, "wait, you know more people than I do", haha. There's quite a large Irish community on Peaky, and I knew all of them. I'd also worked with Cillian 17 years previously, and (as we'd say back home) he gave me a great faílte (welcome), so it felt quite homely and very welcoming.
We've reached a point in the story arc where viewers are introduced to real-life characters like Oswald Mosley. What was the experience like being part of that, and can you share any secrets or key moments that viewers can expect to see?
I can't share much, as you know, spoiler alerts etc... but one thing that stood out when filming was Sam Claflin's transformation from Sam to Oswald. In a second, he went from affable, funny, sweet, singing, telling great stories to the awful bone-chilling man that is Mosley. It was remarkable. There's an amazing scene between us all in episode 4 that was a whole day filming. It's a key moment, and it was great to film.
You've worked with Cillian Murphy prior to Peaky Blinders in Breakfast on Pluto; what was it like reuniting with him on the show, and did you share any nostalgia about your previous experiences working together?
Aw, yes, we did a little. It was so lovely to see him again. That film was only my second ever professional job and my first ever film, so I was really scared. As always, Cillian was so nice to me. We had great laughs on it, and when we reunited, we mostly talked about ageing, haha.
Coat The Landskein Blouse, Trousers & Brogues by Simone Rocha Ring Missoma
What was the energy like attending the premiere in Birmingham? Is there any possibility we will see you return to the highly anticipated film spinoff?
The fans of the show are its beating heart. They're amazing. And they stood in the freezing cold for hours that night, waiting to see everyone. They made the premiere so special. Here's to them. Regarding the spinoff, I really don't know anything at all, honestly.
We're going to see you on screens next in Holding and Bloodlands. Was this a deliberate choice in your career to work on dramas based on the island of Ireland?
Not really. As actors, we need to work and pay the bills, and we take the good work where we can get it. I've just been so fortunate that my last run of jobs have been at home, and it is so lovely to work at home. There's an immediate banter with the crews, etc. You know so many of them through the years, so it's really special. Also, I think Ireland has such a diversifying landscape which is why there are so many films here. You can be in the mountains to the city to the sea in less than 20 minutes, so that's very attractive for film studios.
In addition to an impressive CV with TV and movie roles, you've also starred on stage. Is there any preference amongst them, or perhaps can you tell us what you enjoy about each if you can't choose?
They're a beast that shares similar DNA (they're both acting) but at the same time are very different. On stage, you've got the control and power over your performance. No one can meddle with it once you're out there and you've got the now or never adrenaline which is electric. On film and tv, you can play and try it so many different ways, and you can explore a character over hours and hours of screen time and months of filming, so there's a lovely poetry to that too. I do love both.
Peaky Blinders is out now on BBC iPlayer Photographer Lee Malone
Fashion Anne O'Shea
Hair Jake Ryan
Makeup Sarah Lanagan
Location The Westbury Dublin
Words by Jonny Baldwin
Editor Jheanelle Feanny