Vingt Sept
HONNE: on new album, Khalid, & their Perfect Last Day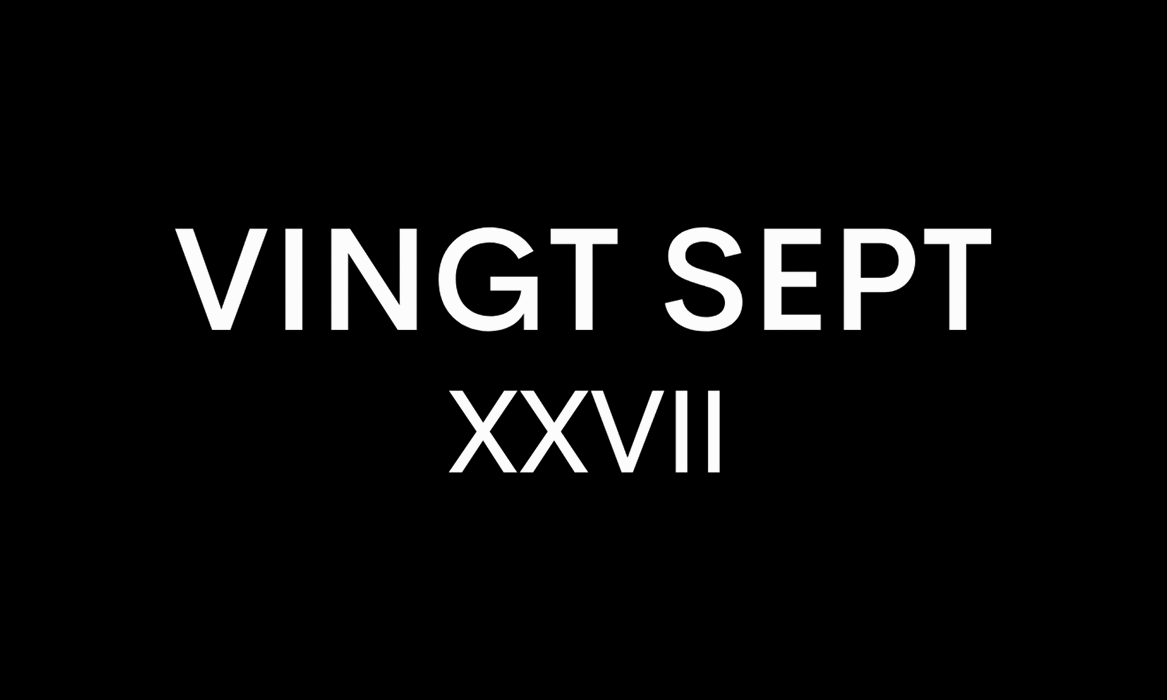 Andy wears full look Nanushka & Shoes Berluti, James wear Jumper Hugo Boss, Jacket & Trousers All Saints, shoes by Dr Martens
The lads are at it again, and they are hitting all the right notes with their latest album Let's Just Say The World Ended A Week From Now, What Would You Do (WWYD)?. HONNE's Andy Clutterbuck and James Hatcher entered 2021 with an album that belied what the world was going through amidst the global pandemic.
Following on from their 2018 multi-platinum studio album, Love Me / Love Me Not, which featured the likes of Tom Misch, Georgia, Anna of the North, and Beka; their latest body of work has tracks that showcase the likes of Grammy nominee Khalid, Indonesian artist Niki, rapper Pink Sweats, and Sofía Valdés.
In Let's Just Say The World Ended A Week From Now, What Would You Do?, the duo explores synthpop and summery electro beats, combined with transitional lyrics that depict the album's entire mood. Their verses can be described as almost prophetic. For instance, in the refrain of their titular track, WWYD, they ask, "let's just say the world ended a week from now, what would you do?"
As listeners gauge their new album, they'll realise that HONNE has answered the question they pose in their first track. If the end of days is coming, the only way to deal with things is to keep pushing on and moving forward.
We sat down to chat with the boys from HONNE as we got their thoughts on their new music, creativity, and their ideal last day. Spoiler alert: this includes a show in the Bermuda Triangle, and Andy's enduring love for Nutella.
Apart from the uncertainty that we all found ourselves in, what inspired you to make this album, and how did you guys find the inspiration to keep writing amidst these troubling times? Andy: There were definitely moments where you are sat down and you're like, "yeah, I'm going to write a song," and it's a real struggle to draw upon any inspiration or anything.
We always tend to find it from somewhere. We've got quite a strong, supportive network around us: our families, my wife, and James' girlfriend. There's just a lot of love and we always look to it for our inspiration and we're just very fortunate that we've got that around us, even in the darkest of times we can find the light within.
Andy wears full look Nanushka, James wears Jumper Hugo Boss, Jacket and Trousers All Saints
Were there any musical inspirations, such as genres or artists, that had a significant influence on the concept of the album itself? What's the message behind the album? James: We're kind of strange in that when we're writing it out – and I think Andy is the same as me – but we barely listened to any other music other than our own. So, we start writing and then once we get a bunch of demos, I'll basically just listen to that.
Then we'll think about where we want our music and album to go, what we can do to make those songs better. I worry that if I start listening to Bon Iver all the time, then I'm going to try and make everything sound like Bon Iver subconsciously, because it's really easy to be very heavily inspired.
There's a fine line between feeling inspired, and that making you make something, and just ending up sounding like somebody else, which we really want to avoid. So, you could say we are inspired by ourselves.
Andy: James is right in that we try to stay in our own heads. So, we're not drawing inspiration from other artists unknowingly or on purpose. But also, this album was one of our most collaborative and I guess in collaborating with the artists that we have, we've been inspired by those artists and their sound has kind of crept into our music in that way which is really nice.
For example, Arlo Parks – who's an artist in the UK that we adore – we wrote a couple of songs with her. One of them was, Now I'm Alone, and while she didn't end up featuring on it, she put her stamp on one of the instrumentals and it kind of went from there.
Andy wears Jacket by Berluti, James wears Jumper by Berluti
Let's talk about your track, Dancing on a Cloud, what was the vibe you were trying to give off when it came to the composition of the track?
Andy: We had an instrumental that James made that was sitting around for a while that I always liked but we just didn't know where to take it. Eventually, you've just got to make something work, "Andrew, sit down until you make it work" was the motto for a bit there.
I just started to write some lyrics and I think it's always been about once you get over the first hurdle, which can be really hard, the flow eventually comes out.
Once I had the first lyric it all just followed from there. And I was like, let's think of other, cloud-based lyrics, and that's why there's the word cumulonimbus in the middle part. To anyone who doesn't know, it is a type of cloud, a heavy rain-bearing one.
James: It's definitely a thing that when we have writing sessions and we try to understand what the idea of the song is, it can just be one line in a chorus or something where you're like, that's the title, that's what this song is about. Then it just comes flowing out and you can come up with loads of ideas.
Andy: Yeah, that song was quite fun actually, wasn't it? There were brassy sounding things, but it's not brass, it's just me blowing into my microphone. It was the cheapest song we've ever made, but probably sounds the most expensive actually.
With your track, Talk to Me, what's the first memory that comes to mind when you listen to this song?
Andy: It's a song to myself in many ways, because I'm not very good at communicating, especially when it comes to how I feel or if there's something not quite right in my relationship or we've had a bit of an argument or whatever it is. I'm not the best at talking about it, so even though it's me saying, talk to me, blah, blah, blah, I'm really saying it to myself.
Make sure you just open up and communicate and talk about how you're feeling, it's always the best way. So, if you're anxious about something it can be solved by talking and having someone listen to you and offer some advice or whatever, it solves things instantly.
How about you, James? Where are your thoughts on this?
James: We're the opposite of each other, which is why I think we have had such a harmonious relationship for so many years. I'm the opposite of that. So, I will talk too much, he doesn't talk enough. So, we're kind of meeting in the middle. I help Andy open up more and he helps me shut up!
What is the meaning of your new melancholic pop track with Khalid? And why is it called Three Strikes?
Andy: You're right in saying that it is one of the most melancholic songs on the album. It's really pensive and reflective, and Khalid wrote a lot of the lyrics in this song.
My own take on it is that it's kind of about his rise to fame; one minute he was unknown and the next minute he was kind of an international superstar. I think it's about there being a long time since he's had a moment to himself, to just kind of be alone and it's all kind of gone crazy.
James: I think it's about needing that time to himself to recharge and re-energize, and that is okay. People should know that it's okay to need time to yourself and to be alone and recharge your batteries. I also think it's about feeling like your luck is going to run out; so, that's what I take the three strikes as being about. In baseball you've got three strikes and then you're counting down your chances, or your good fortune, that kind of thing.
If you could talk about the flow of the album, what is the transition from the first track to the last one? Would you say that there was some sort of mood shift that went along with it?
Andy: What order to put the songs in is probably one of the hardest parts associated with making an album.
How do we come up with it? When it feels right. At a certain point, it needs a break from all the upbeat stuff, and you have to take it down a notch and allow people to have a breath of fresh air and give them something different to sink their teeth into.
I think if you're listening to like a similar song over and over again, and that's all the way throughout the album, you could easily forget what you've just listened to. So, it's important to kind of break it up and add variety and keep it interesting.
James: It's the same when we play live shows as well. We want to do some really fast and exciting ones and then just chill out a bit and take people on a bit of a journey.
Andy: Polo, Jumper Jacket & Shoes Berluti, Trousers Applied Art Forms James: Jumper Berluti, Trousers All Saints, Shoes Dr Martens
Which direction do you see the music industry heading to now that things in the world are opening up? Especially with new artists who are hoping to break into the scene. James: I think it's pretty hard. I really hope that once we get all the COVID side of things under control people can start enjoying live music, socialising, seeing family and everything again. It's been a long time for everyone, and I've been to a couple of gigs since it's opened up here and it's been really lovely. Andy: I think it's not all doom and gloom for new artists, I think you can break in. For example, our backing vocalist has basically established herself as an artist during the pandemic and has recently just played some sold-out shows; she's managed it just using the power of the internet.
We live in a world where we're fortunate that we can promote ourselves, without actually having to go to places in person. James: Actually, we've always had that. I feel like it took us a long time to realise that the most important thing is the music and the song writing. This will hopefully give lots of people a chance to keep working on that side of their career.
I think a lot of the time you put a song out and you're like, okay, I need to start gigging, I need to do this, I need to do that, how do I market myself? But sometimes time is better spent writing better music if you've never written before.
Do you guys feel like there is some sort of social anxiety, especially for things like live shows?
James: There's a lot to consider now for us going forward. I'm just trying to figure out what happens if we're on tour and one person gets ill. There are a lot of things to try and figure out and we're working through all that stuff now but we're hoping that everyone's going to be vaccinated.
Now, lastly, if the world was really going to end in a week, what would you do? James: In theory, I could tell you what Andy would do. He would buy all the Nutella and chocolate he could find, and probably melt it and make a bath with it, then he could dip himself in it.
Charlie and the Chocolate Factory then?
Andy: Yeah, that sounds pretty good. What else would I do? I'd do all the things that I have wanted to do, like a kind of bucket list in a week. Well, what would be on the list? Andy: I haven't written it yet!
James: It would be stuff like having 10 puppies in your house. Fluffy little puppies, that sounds good.
And, for you James?
James: We'd have a floating stage in the Bermuda Triangle as well, dream destination.
Photographer Connor Picken
Art Director Carlo Zambon
Fashion Harriet Nicolson
Fashion Assistance Stella Dickson
Words by Cyan Dacasin
Let's Just Say The World Ended A Week From Now, What Would You Do? is out now