Vingt Sept
Hotel Danieli Venice – A Museum, A Love Story, A Tale of Time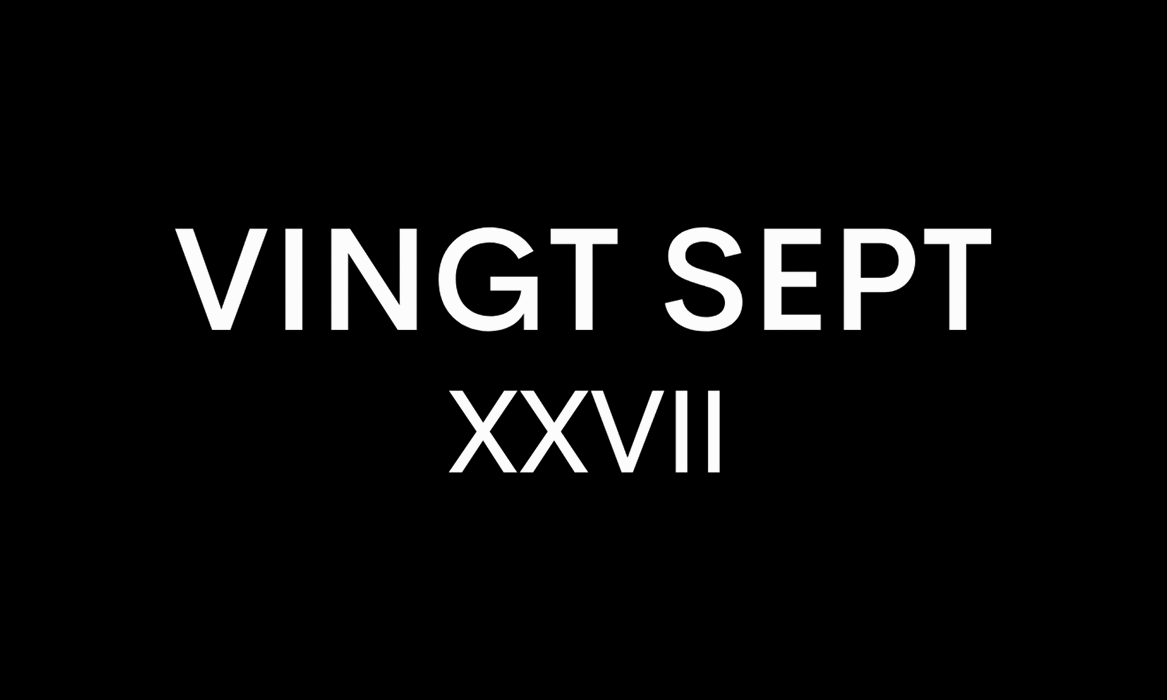 Travel
Photo by Brandon Barré
Renowned for history, elegance, and as a hotspot for society's elite, since its opening in 1822 - Hotel Danieli has hosted A-listers such as Coco Chanel, Charles Dickens, Charlie Chaplin, Greta Garbo, Stephen Spielberg and more. We were honoured to be welcomed by the crown jewel of Venetian hospitality, for a winter weekend break as it celebrated its 200th anniversary.
Located in the San Polo district on Riva degli Schiavoni, and just a few steps away from St Mark's Square, Doge's Palace, and the Bridge of Sighs, the 5-star luxury hotel immerses you into an experience that emanates a state of royalty - from the opulent architecture and interiors to the grace and attentiveness of the staff, you are truly spoiled from the off.
The hustle and bustle of Venetian life are silenced the moment you pass through the hotel's revolving doors, stepping into what seems like another world, and perhaps another time. The Byzantine façade offers a hint of what's to come but nothing quite prepares you for the spectacle that awaits - multiple Murano glass chandeliers draped over gilded staircases, pink marble columns carrying soaring loggias and lofty ceilings, and palatial décor setting the scene.
With its Venetian gothic style architecture, painted ceilings similar to those from the Baroque period, stained mosaic windows, and marble statues, Hotel Danieli resembles a real-life painting to which you are naturally drawn into. This is not just a hotel; it is a work of art and a museum in itself.
Background
When referencing that feeling of royalty, you are quite literally staying in a palace. The building is comprised of three palaces: the 14th-century Palazzo Dandolo, commissioned for the Dandolo family, and two 19th-century additions linked by bridges — Palazzo Casa Nuova and Palazzo Danieli Excelsior.
Enrico Dandolo's victory in Constantinople allowed him to send back treasures like gold, marble and Byzantine Art. Some of these are still in the palace to this day, making them the first additions to the Hotel's collection of Artwork and Antiquities that continues to grow, with unique additions like "In love with Danieli" by Tanja Schulz-Hess in 2022.
Amongst the rich history of the palazzo are the love stories that were born there, and which inspire love stories at the hotel today. Room No.10 is a favourite amongst guests and remains engraved into its charm following the romance of Alfred de Musset and George Sand; renowned actress Eleonora Duse and Gabriele d'Annunzio met for the first time in Venice and on that very night begin their love story at the hotel; it also played stage to the beginning of Aristotle Onassis' infatuation with Maria Callas after meeting at a ball hosted by Wally Toscanini.
Walls filled with tales and secrets - love lit and lovers lost – it thus seems fitting that the hotel has become the theatre for some of today's most iconic moments in cinema with movies like The Tourist and The James Bond saga.
Rooms/Design
Distinguishing itself by staying true to Venice's cultural and artistic heritage, the hotel and its 204 rooms are filled with local furniture and materials. In 2008, design architect Jacques Garcia refurbished guest rooms in Palazzo Danieli Excelsior, while the acclaimed French interior designer Pierre-Yves Rochon restored four luxury suites in the historic Palazzo Dandolo, inspired by the glamour of film, music, and female celebrities, perfectly capturing the essence of the hotel's rich history. Because of their invaluable sense of the importance that this hotel holds in bringing the stories and history of the city alive, they were able to seamlessly incorporate contemporary comforts without taking away from the traditional style of the Venetian palaces.
Spread between the three palaces, many of the 204 rooms face the Venetian Lagoon with balconies on the highest floors. Each room has been decorated in traditional Venetian style using colour palettes and materials indigenous to Venice to honour its heritage. The rooms consist of dramatic high ceilings and tall windows bathing them in light. Various rooms reflect different moods and eras, such as the premium deluxe inspired by Venice's Empire period with shades of soft blue and grey, offset by vivid yellow and vibrant red.
For the ultimate indulgent experience look no further than the Doge Dandolo Royal Suite and drift off to dreamland under an original Jacopo Guarana 18th-century fresco of "Putti" angels. Rated as one of the hundred most beautiful suites in the world, it has access to several balconies offering a 180-panoramic view of the lagoon, a private dining room filled with antiques, original 15th-century furniture, precious glass by Archimede Seguso, and a bathroom doused in white marble and gold faucets topped off with a Turkish steam bath.
It is safe to say that Hotel Danieli takes no half-measures and has everything to make your stay a once-in-a-lifetime experience, which doesn't end with the decor or the mattress in your room.
Dining
The Restaurant Terrazza Danieli offers fine dining, at its finest. Run by world-renowned Chef Alberto Fol, with rich interiors by design architect Jacques Garcia, situated on the rooftop of the hotel with panoramic views of Venice, you are in for an exclusive and exotic culinary experience – and one that you can enjoy with a clear conscience.
Fol's sustainability philosophy inspires the menu which follows the seasons and sources produce by the territory such as Lagoon fish, Alpago lamb, Dolomites cheeses, and local vegetables. Catering for all, Alberto Fol's gastronomic masterpieces - in both taste and presentation - consist of both meat, vegetarian and vegan mouth-watering dishes. As one of Hotel Danieli's many prestigious events to celebrate its 200 years of operation, the Chef created a 7-course gastronomic indulgence to journey into the culinary trends in vogue over the last 200 years of the hotel's history.
If you are a James Bond fan head down to Bar Dandolo, his frequently visited drinking spot in some of the films such as From Russia with Love (1963) and Moonraker (1979), where you can sip on some of the finest cocktails, including the famous "Vesper Martini" paying homage to the man himself, and enjoy the exquisite canopies that accompany them as a compliment.
In a nutshell, Hotel Danieli is an immersive, cultural and luxurious experience. If you want a truly indulgent experience within a piece of Venice's history, this is the place to be.
Words by Phoenix Itani
Photography Arabella Itani
Editor Jheanelle Feanny