Vingt Sept
Kamala Ibrahim Ishag: States of Oneness at Serpentine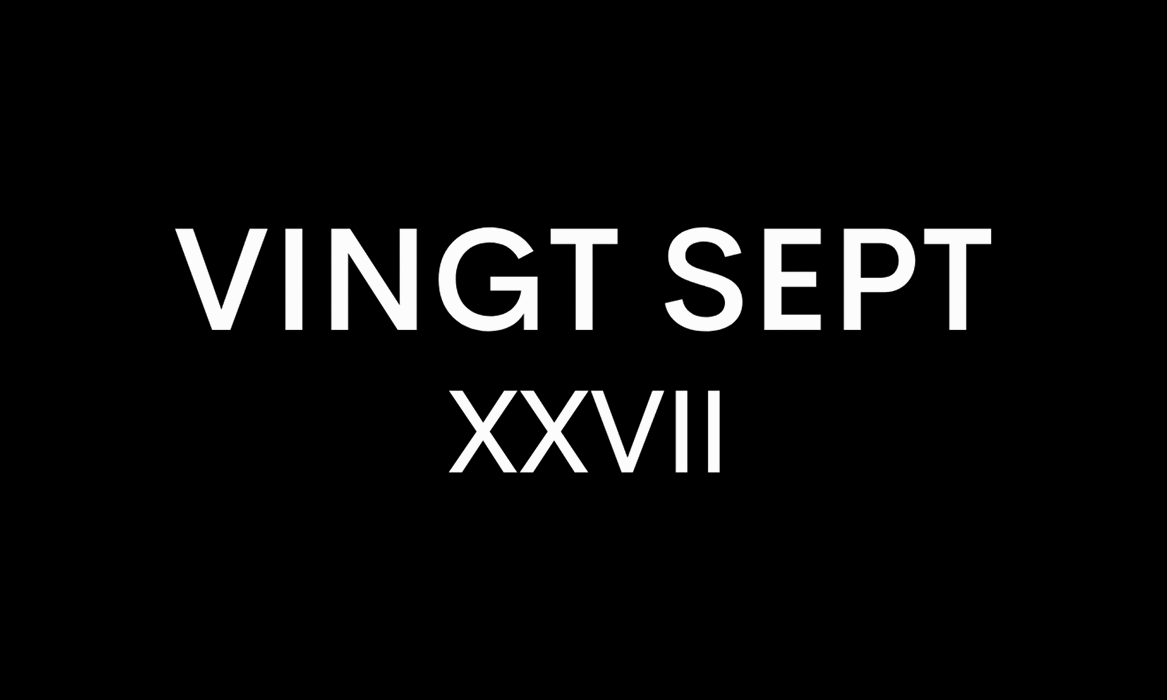 Art
Kamala Ibrahim Ishag, States of Oneness © Kamala Ibrahim Ishag 2022. Photo: George Darrell, Courtesy Serpentine
Serpentine and Sharjah Art Foundation with The Africa Institute present the first London solo exhibition from the pioneering Sudanese artist Kamala Ibrahim Ishag.
The show includes historic and new work from the artist, a leading figure of the Crystalist movement.
Serpentine is delighted to present a major exhibition of pioneering Sudanese artist Kamala Ibrahim Ishag (b. 1939) organised with Sharjah Art Foundation in collaboration with The Africa Institute. Titled States of Oneness, the exhibition at Serpentine South in London is presented from 7 October to 29 January 2023.
Ishag has forged a unique and expansive practice not defined by a singular style or movement. Instead, her work embraces and expresses different earthly and spiritual landscapes and histories of Sudanese visual culture across many eras. The artist also roots her practice around subjects including women, spiritualism, Zar ceremonies, plants and stories from her mother and grandmothers concerning how she has experienced them.
The exhibition celebrates the breadth and importance of Ishag's work. It offers London audiences insights into her worlds, featuring works from the 1960s to today, including her time in London studying at the Royal College of Art (RCA) from 1964-66, in addition to new paintings created in her Khartoum studio that have previously never been presented.
Alongside large-scale canvases and works on paper, Ishag also paints on different surfaces such as calabashes, screens and leather drums. In addition, a selection of the artist's graphic design practice and material from her personal archive will offer context to her prolific career and experiences of living and working predominantly in Sudan, in addition to a shorter period of self-exile in London and Muscat, in the Sultanate of Oman for part of the 1990s and early 2000s.
Ishag's work contemplates a cyclical flow of life and communal female experiences as seen in paintings such as Women in Crystal Cubes, 1984 and Four Faces of Eve, 2016, featured in the exhibition. Highlights include her recent large paintings. In Blues for the Martyrs, 2022, faces are captured in floating balls connected by rising plant-like forms, set against a watery blue environment. It is a homage to the hundreds of people killed at a peaceful sit-in on 3 June 2019 in what became known as the Khartoum Massacre (Majzarat al-Qiyada). Many young men and women forcibly disappeared and drowned in the river, and in her painting Ishag imagines these young people growing into trees. This connection between human and plant life is also explored in Bait Al-Mal, 2019. Here, Ishag maps her memories and the complex relationships between the families and landscape of her childhood neighbourhood, Bait Al-Mal, through figures joined to each other by the roots of the trees surrounding their homes.
Ishag is recognised for painting groups of women with their faces distorted in crystalline spheres, cubes, and plant forms. In a palette of muted hues, she roots her images in the colours of the sun, sand and sky of the earthly and spiritual subject matter she depicts—her work centres on the intangible aspects of women's lives in Sudan. Ishag's inspiration draws from the field research she carried out there with spiritualist women convening healing Zar ceremonies in the 1960s, which she connected to the visionary work of William Blake (1757–1827), particularly his exploration of spirituality and incarnation through the sublime in his paintings and poetry.
Kamala Ibrahim Ishag, States of Oneness © Kamala Ibrahim Ishag 2022. Photo: George Darrell, Courtesy Serpentine
Alongside such influences come the flora in her Khartoum home garden, mythology and stories of spirits told by her mother and grandmothers.
Integral to the development of her practice is the history of Sudanese culture from the prehistoric, Kerma culture, and other Nubian civilisations, including Kushite and Meroitic, to the Christian and Islamic eras, which materialised in 1971 as a public mural in the lobby of the Sudan National Museum presenting the visual history of ancient Sudan.
Both a master modernist and innovative contemporary painter, Ishag continues to influence artists internationally and has been a prominent teacher and mentor to generations of practitioners, especially in her role as a professor of painting for over 30 years in Sudan. She was amongst the first women artists to graduate from the College of Fine and Applied Art in Khartoum in 1963. In the early to mid-1960s, she was considered part of the Khartoum School. Later, she became the leading figure of the conceptual Crystalist Group in Sudan during the 1970s and 1980s.
Crystalism leaned towards a postmodern style and positioned itself in opposition to the Khartoum School's male-dominated and identity politics-centred view. The manifesto, written by Muhammad Hamid Shaddad and signed by Ishag and other group members, was published in the Khartoum newspaper al-Ayyam in 1976. It advocated for a new aesthetic modelled on diversity, transparency and existentialist theory. It envisions the universe as a crystal cube – transparent but constantly changing according to the viewer's position.
After studying at the Royal College of Art (RCA), the artist also holds meaningful connections to London, where she developed an interest in the visionary works of William Blake and Francis Bacon's approach to portraiture. Together with the distortions she saw in window reflections on Underground trains, these encounters influenced her unique depiction of figures and faces.
Kamala Ibrahim Ishag, States of Oneness © Kamala Ibrahim Ishag 2022. Photo: George Darrell, Courtesy Serpentine
Kamala Ibrahim Ishag says: "It is very special for me to have this exhibition at Serpentine as I studied close to Hyde Park at the Royal College of Art in the 1960s and I have spent time living in London. I have completed new paintings for this exhibition which are shown alongside works from across my career. These are all connected by images of humans and plants – the vital elements that constitute all life. It is wonderful to be working with Serpentine, Sharjah Art Foundation and The Africa Institute on this project."
Bettina Korek, Serpentine CEO, and Hans Ulrich Obrist, Serpentine Artistic Director, say: "We are thrilled to partner with Sharjah Art Foundation and The Africa Institute to bring the work of this pioneering artist to London. Kamala's thinking of not "imprisoning" the artist within one idea is central to the work we are doing at Serpentine. We believe artists are key to many disciplines and areas of society, never restricted within boundaries. The exhibition follows an ongoing series of recent surveys exploring the breadth and depth of important and prolific artists Luchita Hurtado, Faith Ringgold, Hervé Télémaque and James Barnor. It is part of an ongoing strand of programming at Serpentine that aims to present more diverse histories by presenting solo shows that expand audiences' experience and knowledge of artists working globally. Kamala's seven decades of art making leads the way with this idea."
The artist's first monograph will be published on the occasion of the exhibition by Sharjah Art Foundation, The Africa Institute, Serpentine and Koenig, and will be available in early 2023.
Kamala Ibrahim Ishag is organised by Sharjah Art Foundation and Serpentine in collaboration with The Africa Institute, Sharjah. It is co-curated by Hoor Al Qasimi, Director Sharjah Art Foundation; Salah M. Hassan, Director, The Africa Institute, Sharjah, and Professor at Cornell University; and Melissa Blanchflower, Curator Exhibitions and Public Art, Serpentine, with Sarah Hamed, Assistant Curator, Serpentine.
For more information visit Serpentine
Serpentine South
7 October 2022 – 29 January 2023