Vingt Sept
Madison Thompson on much anticipated Ozark Part II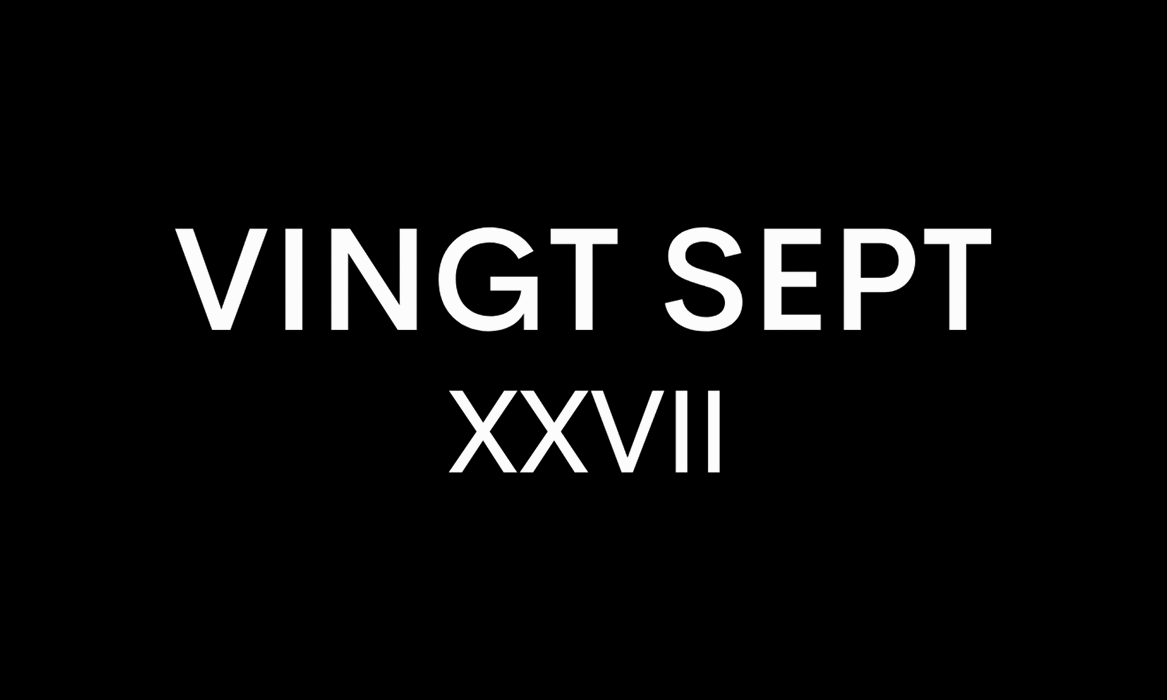 Film
It's no easy task ascertaining yourself into a beloved and established show such as Ozark and daring to leave such a bold and lasting impression, and yet when Madison Thompson arrived in Season 3 as troubled teenager Erin Pierce, it was evident we were witnessing the start of an exciting career.
Fearlessly headstrong and outspoken, we first meet Erin as she arrives in the Ozarks to spend the summer with her mother Helen Pierce, played by the Tony award-winning Janet McTeer. "Once I read the character description I knew there was something special, that I felt was really in my wheelhouse and I obviously admire Janet, she's spectacular and is such a celebrated actress and I really wanted to work with her."
Fans of the show will already know that Madison's first season on the show came to a horrific and bloody climax. After falsely being invited to attend the baptism of infamous cartel leader Omar Navarro's (Felix Solis) second son, Erin's mother Helen, was brutally executed shortly after stepping out of her car. "I remember reading the script in September 2019, and I had to keep that secret for almost a year, and I remember reading it and screaming to myself in my bedroom, then running downstairs and waking up my parents to tell them, because I had to tell someone!" The gruesome scene left many viewers in distress, and ultimately frustrated, as the titles immediately faded to black, forcing fans to wait until next season to discover the consequences of Helen's death and more importantly Erin's reaction.
"At the beginning of Season 4, we pick up exactly where we left off, literally minutes after the finale. We start with Wendy (Laura Linney) and Marty (Jason Bateman) washing off the blood and guts and brain matter from my mum, off of their body! Erin had left the Ozarks after finding out what her mum had done and has retreated to Chicago, and because she knows things, she's a liability for the Byrdes. Once we get back into Season 4 they know that she is a loose end that can come back to bite them, and so we have this moment for Charlotte (Sofia Hublitz), who's becoming a young Wendy in the most amazing and terrifying way. She is instructed to take care of Erin. In Part 1 we get a stern conversation between Erin and Charlotte, where Charlotte warns Erin that if she speaks she'll come after her…and we'll see what happens in Part 2!"
Instantly aware of the show from day one and the incredible creative talent involved, Madison was determined to land herself a role at all costs, despite many hurdles along the way. Fortunately, the first two seasons were filmed in Atlanta where Madison was based at the time, which allowed her access to multiple casting calls. "I had been going in for Ozark for years before I was ever cast in the show. I had to go to their casting director many times for many different roles, so when the Ozark email came in for another audition, I was like "well here goes another one!"
Madison's vested interest in Ozark also meant that she had become a huge fan of the show, making her eventual integration into the cast an incredibly daunting experience. However, fortunately for Madison, all first day nerves were subsided thanks to her fellow cast-mate and director Jason Bateman. "What best describes coming into the world of Ozark, is definitely when you have Jason Bateman directing you, because he was my director on my first day on set. It's one thing to come into this loved and highly acclaimed show with incredible actors, then It's another thing having the lead actor be the director on the day and someone that I've watched for so many years. It was very surreal. I felt like I was entering the belly of the beast by getting to work with him on my first day."
With Ozark already wrapped up, Madison's next project is already well underway. Speaking to us from Canada, the actress is currently filming Grease: Rydell High a prequel to the cult hit 1978 musical of the same name. "It's a musical series, with original music written by Justin Tranter and his team who t are amazing!" The challenge to transitioning from the bleak, bloody drug cartels of Ozark to the vigorous, vibrant and upbeat classrooms of Grease: Rydell High, is one that Madison relishes. Determined never to be put in a box and defined by one genre, Madison is always actively searching for roles that can encourage her to step out of her comfort zone and reconsider her boundaries as an actor. "As an actor, the most fun part of our jobs is to play completely different characters. I think after I finished Ozark, I knew I had that dramatic show in my wheelhouse, so for me, It was really important as a young actress, not to get typecast in roles. I worked really hard with my team, for career reasons, to ensure that I could play as many different characters and different roles, but also for my mentality to have challenges and do something different."
Before we get to see Madison's musical talents in Grease: Rydell High, audiences will be able to see her in Amazon Studios comedy thriller Emergency, which sees the young actress take another bold step into a challenging new genre. "I would say comedy is one of the hardest things to do as an actor! The movie also has this emotional vulnerability to it. I did a lot of crying in Ozark and I do a lot of crying in Emergency!" Released later this year, Madison was first approached for the role by the same casting director who cast her for Ozark, which was undoubtedly a huge vote of confidence for her acting talents. "It was such a huge compliment that he approached me for the role! This industry is so much about relationships, especially when you find really incredible ones like that where they believe in your work. It was really great that they had trust in my comedy skills. It was really a vote of confidence and I really appreciated it."
'Ozark Season 4, Part 2' is released on 29th April on Netflix. 'Emergency' is released in theaters in the US on 20th May before shortly going onto Amazon Prime.
Photographer Ben Cope
Words by Joshua Evans
Editor Jheanelle Feanny