Vingt Sept
PICASSO INGRES: FACE TO FACE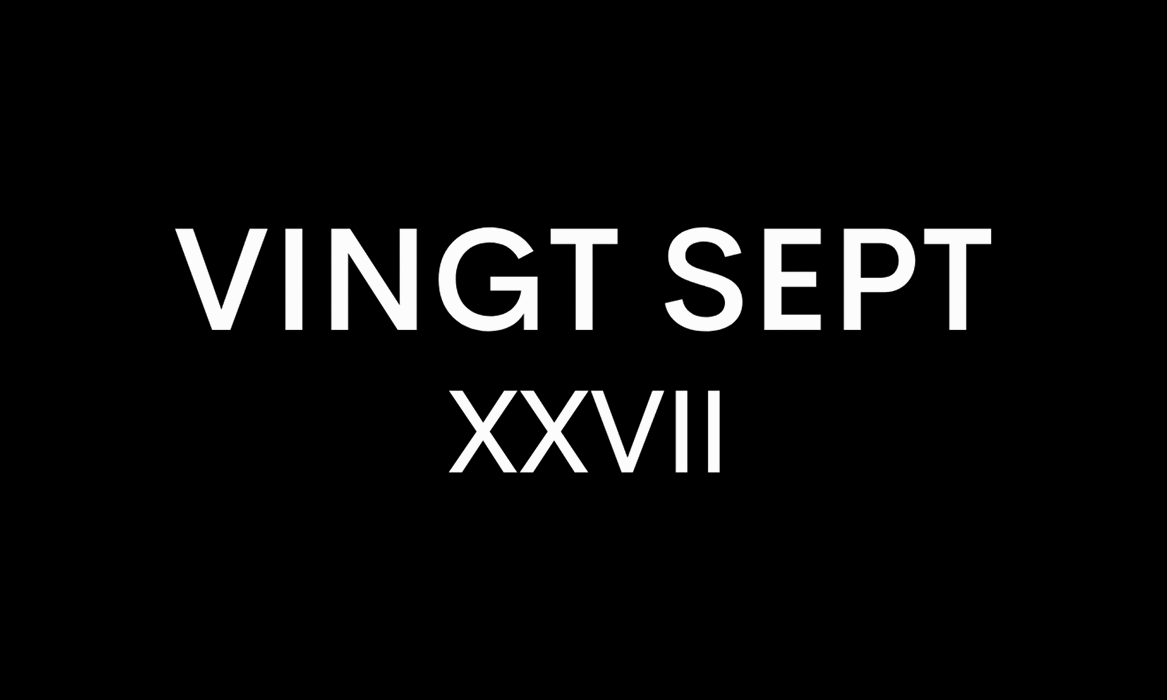 Art
Madame Moitessier Jean-Auguste-Dominique Ingres 1856 © The National Gallery, London
'Lesser artists borrow; great artists steal.' 'Les bons artistes copient, les grands artistes volent.' Pablo Picasso
For the first time ever a painting by Pablo Picasso (Woman with a Book, 1932) from the Norton Simon Museum in Pasadena, California, and the painting by Jean-Auguste-Dominique Ingres (Madame Moitessier, 1856) which famously inspired it, will be shown side by side at the National Gallery, London as part of a special collaboration between the two institutions.
Arguably the most famous and most influential artist of the 20th century, Picasso was born in Spain, at Málaga, and received encouragement from his father, who was an artist and teacher.
After a period in Barcelona, he moved to Paris in 1904. The early paintings of his so-called blue period changed to paintings in tones of pink and grey. His interest in primitive art culminated in the painting The Demoiselles d'Avignon (1906/7, Museum of Modern Art, New York). Semi-abstract painting in the form of 'Analytical Cubism' was developed by Picasso and Braque in the years 1910–12, followed by the less severe works of 'Synthetic Cubism' including Fruit Dish, Bottle and Violin in 1912–16.
Classical art became an increasingly important influence on Picasso's art following a visit to Rome in 1917. His later years, which showed no abatement in his production of painting and graphic art, sculpture and pottery, were spent mainly in the South of France. Picasso was married twice and had four children, Paulo, Maya, Claude and Paloma by three women. He died on 8 April 1973 in Mougins, France, while he and his wife Jacqueline entertained friends for dinner. He was interred at the Chateau of Vauvenargues near Aix-en-Provence, a property he had acquired in 1958.
Picasso admired Ingres and referred to him throughout his career. Picasso's affinity with Ingres can clearly be demonstrated not only in painting but also extensively in his drawings and studies during his neoclassical phase in the 1920s. In 1921 Picasso was working in Paris and in the process of reinventing his art after Cubism. He had encountered Ingres's Madame Moitessier in an exhibition that year and was so enthralled by this portrait that it still greatly influenced him 11 years later in 1932 when he painted Woman with a Book. The latter is one of his most celebrated likenesses of his young mistress Marie-Thérèse Walter (1909 – 1977), whom he had met in 1927 - while still married to his wife the Russian ballerina Olga Khokhlova (1891 – 1955); they never divorced; she died decades later, still Mme Picasso.
Woman with a Book balances sensuality and restraint, and echoes Madame Moitessier in significant ways: his model's hand touching the temple is a direct quotation, while the flowers on her sleeves evoke Madame Moitessier's dress. By replacing Madame Moitessier's fan with the fluttering pages of a book, Picasso tapped into the eroticism latent beneath Ingres's image of bourgeois respectability. The serene profile reflected in a mirror to the right in Picasso's portrait likewise references its Neoclassical precedent but may also constitute an abstract self-portrait.
Wearing her finest clothes and jewellery, Madame Moitessier (1821–1897) gazes majestically at us. She is the embodiment of luxury and style during the Second Empire, which saw the restoration of the French imperial throne and the extravagant display of wealth. The room has the ambience of a luxurious 18th-century salon with its Japanese Imari vase, silk hand screen, ornate fan, Louis XV console table, gilded mirror frame and padded damask sofa (with a tiny cupid peeking over Madame Moitessier's left shoulder). Her distinctive pose is based upon a fresco of Hercules and Telephus from Herculaneum depicting the goddess of Arcadia, which Ingres may have seen in Naples in 1814. In the portrait, he uses the gesture of Arcadia's right hand, with its index finger raised, supporting her head. Ingres owned engravings of the mural and preparatory drawings show how he gave great attention to the precise positioning of Madame Moitessier's right arm, hand and fingers. Indeed, for Ingres, Madame Moitessier was a living embodiment of the Classical ideal. A modern-day goddess enthroned in luxury, she sits impassively, fully confident of her place in society.
Woman with a Book Pablo Picasso 1932 © Succession Picasso/DACS 2021 / photo The Norton Simon Foundation
The portrait was commissioned in 1844 to celebrate the marriage two years earlier of Marie Clotilde-Inès de Foucauld to the wealthy merchant, Sigisbert Moitessier. Ingres was initially reluctant to accept the commission but changed his mind after meeting the 23-year-old Madame Moitessier, whom he described as 'beautiful and good'. Art critic Théophile Gautier, who watched during some of the painting sessions, agreed with Ingres, describing her beauty as the most regal, magnificent, stately and Junoesque that he had ever seen drawn.
It took Ingres 12 years to complete the painting. During this time, the picture underwent several major revisions: a young daughter, Catherine, was originally to be included but was removed from the composition, and at the last moment, in 1855, a different dress was chosen to reflect the change in fashion. The yellow dress Madame Moitessier was initially wearing was changed to a dress of fashionable and expensive Lyon silk printed with a floral pattern, which is echoed by the flowers and leaves of the extravagant gilt frame, designed by Ingres himself.
Her reflection in the mirror was a startling invention to show a different side of her, but closer inspection of the mirror reveals some oddities. The reflection is not entirely consistent with her actual position. It also lacks the detail and luminosity of the figure, its dull surface contrasting with the opulence of Madame Moitessier and her surroundings.
This complex and ambiguous invention suggesting simultaneous points of view would impact the 20th century, not only on Picasso.
This exhibition is an opportunity to explore Picasso's enduring affinity with Ingres and his ability to reference or 'steal' previous artists' work, which he famously acknowledged when he said: 'Lesser artists borrow; great artists steal.' It will provide visitors with a unique opportunity to compare the two works and engage with these masterpieces differently.
The exhibition is organised by the National Gallery and the Norton Simon Museum and, following its display in London, will be on view at the Norton Simon from 21 October 2022 – 30 January 2023.
PICASSO INGRES: FACE TO FACE
3 June – 9 October 2022
Room 1
Admission free
For further information on the exhibition please visit National Gallery