Vingt Sept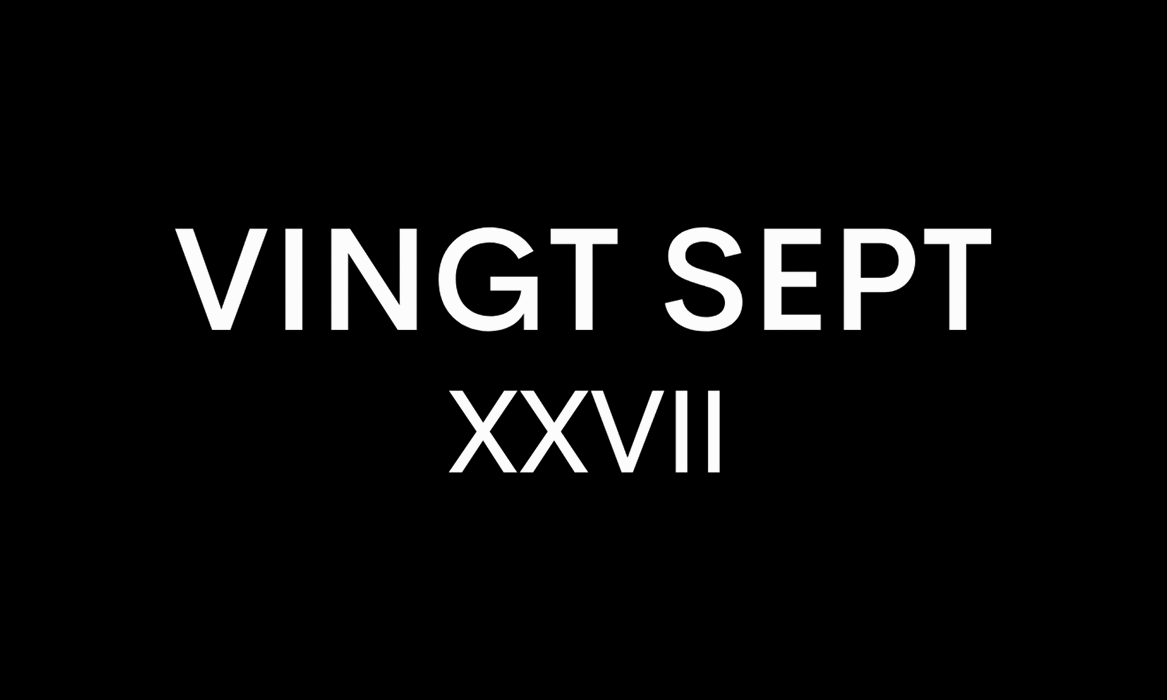 Food & Lifestyle
Rüya London
Central London has been screaming for a contemporary Turkish restaurant for a while, and now it has a new number 1 spot.
Rüya in Mayfairs distinguished Upper Grosvenor Street offers foodies a modern twist on traditional Anatolian dishes - and it's all thanks to restaurateur and CEO Umut Özkanca.
This is the second location of Özkanca's successful Rüya, previously receiving success in its Dubai home, Riyadh and soon-to-be Cannes and W Doha location.
Background and Location
Located at number 30 Upper Grosvenor Street, the historic area is a stone's throw from iconic Green Park, Marble Arch and Bond Street. All of the buildings residing in one of London's most desirable streets (between Park Lane and Grosvenor Square) boast Edwardian stucco facing or brick fronts. One of said dwellings is currently on the market for an eye watering £54.5 million, if you have a few pounds in your back pocket.
The street itself is more than 250 years old and is dripping in history. Sir Robert Peel (former Prime Minister and founder of the Met Police) lived at number 16, and the iconic Grosvenor House Hotel is situated on the corner as well as the American Embassy. It's a charming walk to the nondescript doors of Rüya.
Özkanca clearly has the Midas touch, striving to change the poor perceptions often misconstrued by English folk and holiday-makers when it comes to Turkish cuisine. Rüya indeed is high end and this is observed with everything from its post-code, to the interiors and fine dining experience. It is after all award-winning and in the hands of D.ream Group who are no strangers to stellar restaurants that include Zuma & Coya.
Rüya means Dream in Turkish and celebrates the Anatolian heritage cuisine of the Aegean, Marmara and Medit regions. These dishes were often consumed by Sultans of the Ottoman Empire (held at Istanbul's Topkapi Palace); Rüya celebrates the cultural elements of Ottoman court cuisine and those that evolved around the court. Using an array of spices moderately and substituting bulgur for rice, the Urfa, Gaziantep, Adiyama and Adana regions are celebrated through the restaurant's dynamic menu.
Decor & Architecture
The masterminds behind the interiors are heavyweights Conran & Partners, notably known for their work on Portobello Square, Habitat -360 (Vancouver), 45 Mortimer Street, and The Andaz.
Design influences derive from the Eastern and Western cultures of the Byzantine and Ottoman era, often experienced by those lucky enough to frequent buzzing and lively Istanbul.
Opening in 2018, Rüya Mayfair is the second site and boasts an expansive 6000 square feet. Seating 190 people, guests are immediately drawn to a large open kitchen, traditional wood-fired bread oven, and linear space.
Starting at the bar, the brass/gold display is difficult to miss as are the large chandelier displays with Edison bulbs hanging from each arm. The space is light, and airy, providing an unmistakable atmosphere - many a mile from London.
Interiors are sophisticated where modern industrial design is met with rich warm velvets and aquamarine azure-laque tables. Continuing to merge Eastern and Western influences, diners are provided with a priceless view of the immaculate Upper Grosvenor Street via distinct Georgian windows. There is also a private dining room, chef's table and lounge bar within the restaurant, all spaced so diners can comfortably enjoy the ambience of Rüya with intimacy.
Furthermore, guests can admire distinctive features including a Byzantine-inspired archway, Alembics (small traditional Turkish distilleries used to make the spirit Raki) and other details that showcase rich Anatolian history.
Food
Top selections include Lakerda from the cold mezze selection. The traditional pickled bonito dish has been modernised where guests can enjoy delicately salted cured tuna, presented with compressed cucumber, zingy tarama & bottarga.
Both the Shish Tabuk Kebap (chicken shish) and the Adana Kebap are equally mouth-watering… we had to try both! The marinated chicken is succulent with an explosion of Anatolian flavours, whilst the succulent hand-cut lamb melts on the palette.
For mains try the Ribeye Steak or hearty Lamb Cutlets. The 36-day dry-aged cut has an Eastern twist; seasoned with a rub of Turkish coffee and Isot, a little height is added to an otherwise popular Western dish.
The cutlets are as we said, generous in portion size and truly succulent. Accompanied by smoked aubergine, tomato and minted yoghurt, the dish allows for the full flavours of the cut to peek through.
For drinks, the signature Anatolian Fizz is an explosion of sweet and sour; the gin-based cocktail is mixed with champagne, lemon, and raspberry and is presented in an eye-catching powdered glass for a little sparkle.
For those seeking a traditional affair, try a
Negroni with a twist, where Turkish coffee adds a little depth to an otherwise dry and bitter drink.
Words by Jheanelle Feanny