Vingt Sept
Tessellated: the artist shaping the music industry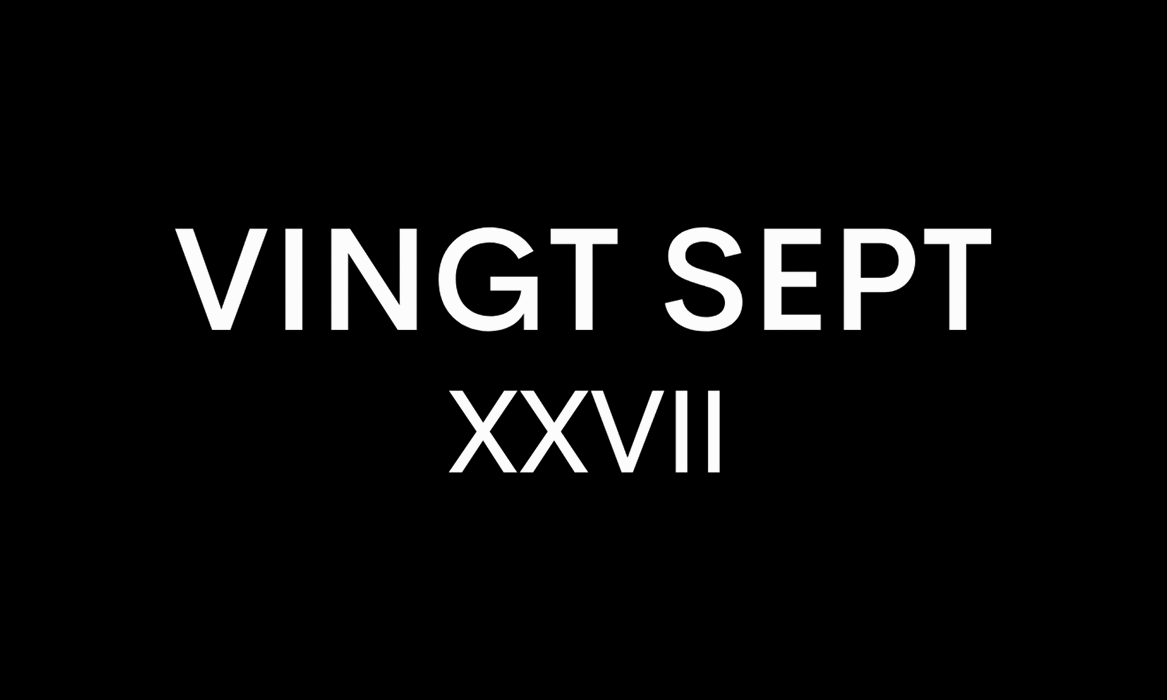 Music
When it comes to being creative and making music, there are no boundaries for LA-based Tessellated. Perhaps you are not overly familiar with his name, but the young Jamaican-born music producer, songwriter, and artist counts Camila Cabello, Lily Allen, Jorja Smith, and Major Lazer as fans.
Known for thinking outside of the box, Tessellated combines the best of different genres, including those from his Jamaican roots, to create a fresh, new sound. His music has already caught the attention of Apple, featuring in their AirPods advertising campaign.
Following the release of his latest single featuring Crayon, we called in on the No Ansa artist and, thankfully, he took some time to speak to us about his life, career, and new projects.
Hello Tessellated, welcome to your interview with Vingt Sept magazine.
Thanks for having me.
To someone who hasn't heard your music before, how would you describe your style?
I think the best word to describe my style would be 'fusion'. It's definitely based in Caribbean music, specifically dancehall and reggae, but it incorporates influences from across the world, such as hip-hop, jazz, R&B, and more.
Apple featured your song, I Learnt Some Jazz Today, in their AirPods advert. How did that happen?
The collaboration came about very organically. One of the music supervisors at the advertising agency found my music on SoundCloud and proposed it as an option during the advertising pitch. After that, Apple reached out to me and we got the process started.
How has this helped you and how did you handle the attention of being attached to a global brand? It must have been overwhelming.
Being part of such a global campaign has created many opportunities for me, just by making more people aware of my music in different places, and I'm very grateful. I wouldn't necessarily say that the attention was overwhelming; as an artist, the goal is for the music to grow and gain attention worldwide. I think it's all been very positive, so it has inspired me to create and release more music.
With Covid-19 causing lockdowns across the globe, many artists have used their time in different ways. How have you spent your time?
I spent some of the time reconnecting with myself creatively. But right now, most of my time goes towards finishing my EP.
How has the current "working from home" culture affected your creative output?
To be honest, in terms of creating music, not much has changed for me, as I've always worked from home. The main impact for me is really on the live side. As there aren't any shows taking place, my plans for the year have been significantly altered.
What do you miss most about the pre-Covid world?
The ability to move about freely with no restrictions.
I understand that you're currently living in LA. What was the biggest adjustment you had to make when moving from Jamaica?
LA is an interesting place. In certain ways it reminds me of Jamaica, but in other ways it's at the opposite end of the spectrum. I'm not sure I could point out the single biggest adjustment; it's just a different way of living. The city has its own unique energy and there are people from all over the world, who have moved there to pursue a life for various reasons. And, of course, let's not forget the traffic.
Pine and Ginger introduced a new vibe of dancehall to our ears and was such a feel-good summer song. It almost transports you to Jamaica (a feeling Brits constantly crave from the Caribbean)... What was it like collaborating on Amindi's track alongside Valleyz and of course filming the video in Jamaica? 
Pine & Ginger was all around a very organic experience, recording with Valleyz at our apartment in Orlando to flying out for he & Amindi's first trip to Jamaica where we shot in Portland. The whole process was driven by the music & the creative vision, we just allowed everything to flow naturally.
When did you first realise that you wanted to get into music?
I've always been into music, whether it meant playing instruments or performing, but I first realised I wanted to pursue music as a career when I was 16 years old.
As a young Jamaican growing up, what or who were your musical influences?
There are too many to name, but Sean Paul, The Beatles, and Luther Vandross should give you an idea of the spread.
How old were you when you first performed? How did it feel?
My first ever performance, I think, was playing the drums as a five-year-old and I would be lying if I said I remembered anything about it. However, when I started getting into music more seriously, my first performance as Tessellated was at 17 years old. I was very nervous, even though I was only DJing at the time. I remember shaking as I made my way up, but as the show went on I got into the groove and became addicted to the feeling of being on stage.
What were the early days like for you as a musician? Was there anyone or anything to help you when times were tough?
I've always had an extremely supportive family and a group of equally supportive friends, so I must thank them for always being there to motivate me, even during the early days. They played, and still play, a huge part in my ability to be consistent.
What advice would you give someone trying to break into the industry?
Make sure you really learn the music and make sure you really learn the business. Trust your instincts above all else for both.
What's your creative process like and what inspires your songwriting and production?
Honestly, I get inspiration from all over the place and the process varies, but I always work on the beat and composition before the lyrics. My mind is just built that way and I think it shows in my music as well.
How has the growing awareness of the recent BLM movement touched or influenced you as a young musician?
To me, as a black man, it's crazy that it's taken this long for the world to recognise that these issues are still very relevant. Still, better late than never. As an upcoming musician, it reminded me that I have a responsibility to utilise my platform to speak my mind and support the things that matter.
Let's talk about what you're currently working on. Are there are any upcoming projects that will excite our readers?
Most definitely — I'm gearing up to release my debut EP, Tropics Vol 1 in early October. It's a set of songs I've been working on for a while and I can't wait for everyone to hear them. I have just released my first single, No Ansa ft Crayon, from that project and will be releasing the second single in a couple of weeks.
If you could work with anyone on a music project, who would it be and why?
It's very hard to pick one, but I would have to say Quincy Jones. I feel as if he has mastered the art of balance, giving a song exactly what it needs.
Do you plan to tour in the future?
Of course. I was scheduled to do a 30-show tour earlier this year before the pandemic struck, but as soon as there are shows again, I will be out performing.
Where can we see you next?
Where can you see me next in person? I'm not sure, but you can find me at @tessvibe on Instagram. I'll be there in the meantime.
Interview by Reiss Higgins
Words & Sub Editor Primrose Jeanton
Editor Jheanelle Feanny