Vingt Sept
The fashion history of Cruella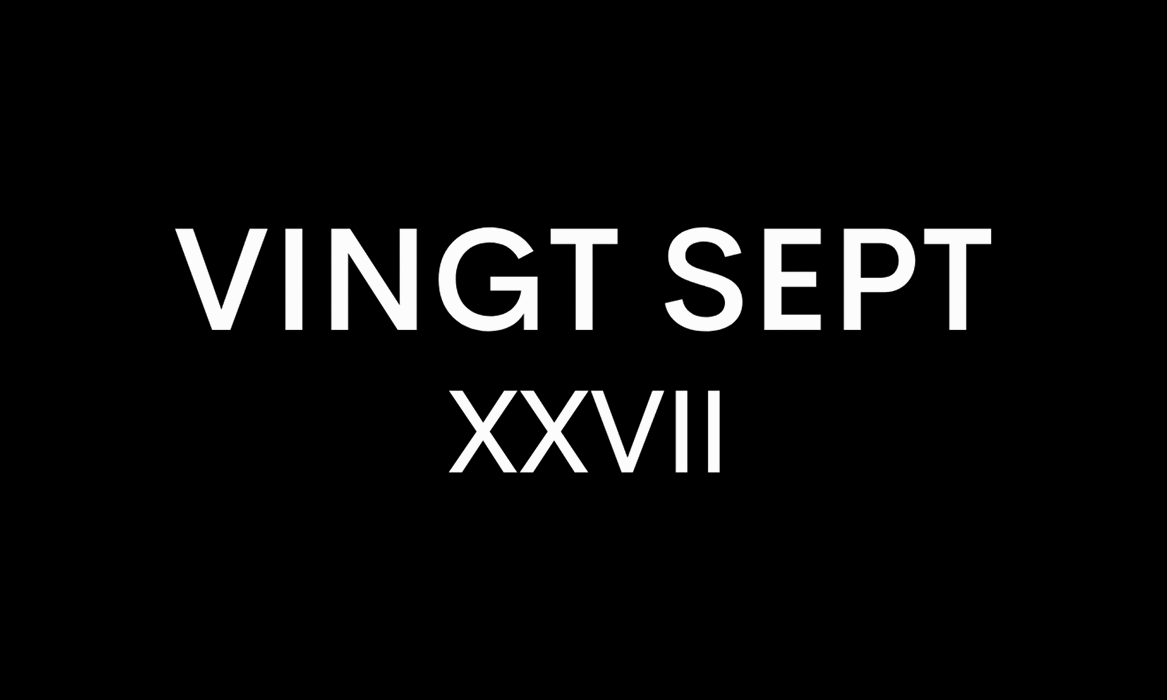 Fashion
Emma Stone stars as Cruella
Fashion is at the heart of Cruella, the Emma Stone-starring origin story of Disney's infamous fur-clad villain. Directed by Craig Gillespie, this latest feature follows orphan, grifter and aspiring designer Estella (Stone) as she climbs her way to the top of 70s London's fashion scene and sets about toppling the status quo. It's through her ascension and style evolution that Estella transforms into Cruella, the haughty and stylish puppy-killer we love to hate.
Gillespie and two-time Academy Award-winning costume designer Jenny Beavan (best known for her work on Mad Max: Fury Road and A Room With A View) utilises fashion as the film's visual language, translating conflict, character evolution, and power dynamics into stunning costumes. From expressing the dichotomy between Cruella and Estella, and again between she and the brilliant, but cruel and outmoded Baroness (Emma Thomson), to the expression of a generational culture clash between the mainstream and punk (counter) cultures at the time, fashion is both a tool of change and its result.
Viewed as a dialogue, the historical inspirations for Cruella's scene-stealing dresses and dramatic reveals add texture and meaning to each look. Beavan does an incredible job giving inspired nods to a number of fashion icons and prominent cultural figures, from David Bowie's personal style and Alexander McQueen's headline-grabbing shows to Elsa Schiaparelli's newspaper print and German new wave singer Nina Hagen's wild makeup looks.
But perhaps most immediately identifiable in Cruella's designs is the influence of British designer Vivienne Westwood. Working alongside Malcolm McLaren, Westwood became one of the foremost architects of the punk fashion phenomenon of the 70s. Situated at 430 King's Road in Chelsea, the couple's store – renamed SEX in 1974 before being rebranded once again in 1976 as Seditionaries – was a popular hub of the early punk scene.
Westwood became known for her provocative graphics and use of hardcore images in prints, such as the iconic 'God Save the Queen' shirt displaying Elizabeth II with a safety pin through her nose, and the 'Two Naked Cowboys' design showing two cowboys facing off, their genitalia out. Her designs gained visibility when worn by the McLaren-managed group and quintessential symbol of punk rock, the Sex Pistols. Westwood's fashion went so far against convention that she and McLaren were soon prosecuted under British obscenity laws for their designs.
The pair borrowed from biker fashion, BDSM and fetish wear, and army combat gear to create what soon became the punk rock archetype. Westwood is also credited for introducing the enduring 'distressed' aesthetic into the mainstream, in direct contrast to the glitz and glamour synonymous with the '60s music scene. Torn clothes with burn marks, tops emblazoned with inflammatory words, raw hems, zippers, and hardware came to express this generation's hardened attitude and aggressive counter-culture mentality.
It is this very spirit that Cruella channels in her challenge of the Baroness. Westwood's influence is clear: the leather bondage styles, military-cut silhouettes, abundance of chains, sashes, and deconstructed bustiers (though the latter two belong more to Westwood's so-called 'New Romantic' era of the early 80s), and – of course – the signature punk-rock colour palette: black, white, and pops of red. All could have been lifted straight from Westwood's sketches. Even Cruella's 'The Future' greasepaint makeup is done with the same font utilised by the Sex Pistols. And though the Bowie influence is obvious, one could even go as far as to draw parallels between the character of Artie (John McCrea) and famed SEX shop assistant and punk fashion trailblazer Jordan Mooney, aka Pamela Rooke.
Feelings of disenfranchisement and blatant disdain for the establishment are shared by Cruella and the 70s counterculture. The enduring Vietnam war, the reactionary conservatism that would secure the elections of Margaret Thatcher and Ronald Reagan, a growing ecological awareness, and widespread economic stagnation served to radicalise a generation, giving rise to a counterculture who were disillusioned with systems of authority, and weren't afraid to demonstrate their contempt. These sentiments are clearly present in Cruella's designs, just as they were in 70s punk fashion. Though the former's approach is defiant for the sheer sake of it rather than overtly political, the attitude expressed in Cruella's fashion remains pretty punk rock.
Cruella is out now
Words by Laura Potier