Vingt Sept
Travel Guide: Everything you need to know about Grenada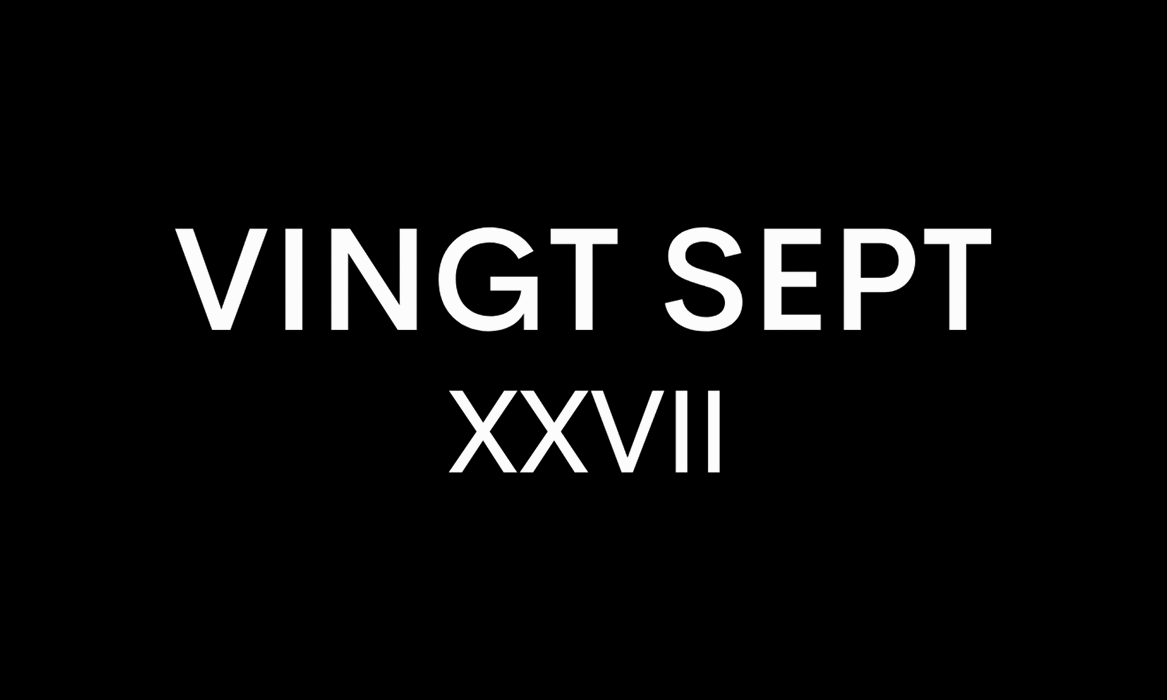 Travel & Lifestyle
Why Grenada should be on your bucket list for 2023
Grenada is one of the worlds best kept secrets with not so many tourists; those close by or of prominence seem to be the lucky ones frequenting the secret island. However, we were able to finally explore the mysterious island late last year and here are our thoughts.
Situated between the Caribbean Sea and the Atlantic Ocean, the tiny haven dubbed 'Spice Island' has just 113,000 people, and is home to numerous spices, nutmeg plantations and rum distilleries. Grenada is close to neighbouring Carriacou, Guyana and Trinidad and Tobago; the oval-shaped island is also 21 miles long and just 12 short miles wide.
Why Visit?
Grenada encompasses stunning azure waters and powder-white sand, rivalling many Caribbean islands. But, the fascination lies with its unspoiled nature and kindness of the people on the island - allowing travellers an opportunity to experience its laid-back nature and enjoy Grenada's mystique.
Due to its size, it's convenient to pack a bag and explore the entirety of the island and the many treasures it holds in little time. And with great tropical weather and an array of exotic wildlife, Grenada is the perfect place to decompress and create meaningful travel experiences.
View of St. George City from the Fort Frederick's, Grenada
Getting There
Unfortunately, flights are few and far between from the UK, with the only route being from London. Virgin Atlantic (Virgin) and British Airways (BA) run limited flights each week (BA runs three and Virgin two) with a touchdown in St Lucia. There are however whispers that the flight route may soon increase.
Arrivals from the US have options of two direct flights each day from New York or Miami International airport. Or, like us, if preferring to see some more of the Caribbean before arriving in Grenada, then check out InterCaribbean who run daily regular flights from Barbados, Guyana and other neighbouring islands.
Things to do
Beaches - by law all beaches on the island are public, but do not worry Grenada is not a crowded place, allowing you to enjoy the sea and surf with pleasure. Grand Anse beach in Morne Rouge is 1.5 miles long and home to Sea Grapes and breezy palms - it's also perfect for watersports due to its calm waters. Others to check out are Sandy Island, Levera, Black Bay and Magazine Beach.
Tours - It will take roughly half a day to explore the island. Tours are available to book at most hotels where you will have the opportunity to see the real beauty and rainforests of Grenada.
Go high up the mountains for a trek around the infamous Grand Etang Forest Reserve or visit underwater statues and the numerous waterfalls the island houses.
A Day Trip to Mount Cinnamon
Book a day of indulgence and rum tasting at Mount Cinnamon near Grand Anse beach. The hotel (near its namesake), is surrounded by tropical gardens and is next door to the infamous hotel: Spice Island.
Previously owned by British entrepreneur Peter de Savary before his passing late last year, the hillside hotel with suites of a distinct style provides rum tasting and fine dining aside from luxurious villa-style suites.
Massage - start the day with an indulgent massage over the hillside with aromatherapy oils made from spices and herbs sourced from the island. Mount Cinnamon's signature full body massage incorporates a mix of Thai and deep tissue techniques, releasing any tension you had before you arrived on the island.
Grenada island - Grand Etang National Park - Grand Etang Lake and crater
Rum Tasting - hosted by expert Shanelle, we were given the backstory on the origins of every Grenadian rum produced on the island. These included newcomer Renegade Pre-Cask (only available at select bars and restaurants) and legendary distilleries Clarke's Court, Westerhall Estate and the fiery Rivers.
To understand the unique flavours of the island, we tasted a total of 19 premium spirits. Standouts included Clarke's Court Old Grog (40%), Westerhall Estate's aged ten-year dark rum, and for those seeking something sweeter, try the flavoured passion fruit rum - a personal favourite.
Dining - end the evening with some fine dining at Savvy's restaurant. The open-air spot is a romantic affair, where guests enjoy candlelit dinners over live performances, overlooking breathtaking views. The premium Farm-Table cuisine flawlessly executed is presented impeccably. Standouts include the juicy Beef Tai Tipi - marinated in a spicy tamarind and teriyaki sauce and the tender line caught Pan Seared Catch of the Day. Accompanied with herbaceous couscous, sautéed local vegetables and a zingy lime passionfruit sauce, you can enjoy the exquisite flavours of the island.
Where to Stay?
There are a total of 112 hotels and guesthouses in Grenada with new arrivals due for completion in 2023.
We managed to narrow down three unique hotels, each offering luxurious travel experiences but unique in character and design.
For a luxury stay in solace - 473 Grenada
473, set amongst two acres of vegetation, provides a breathtaking backdrop overlooking Harbour Bay. Situated in swish Fort Jeudy, there are nine bespoke villas on the property - each unique in style and design. The project, started in 2009 by Brit Mark Soloman, took almost a decade to complete - and it is clear that no expense was spared.
The upscale boutique resort has nine villas ranging from 1,2, and 3 bedrooms - all generous in size. Some have private gardens and others have private pools.
The secluded paradise, just fifteen minutes from Maurice Bishop International Airport, boasts a seventy-foot infinity pool and landscaped gardens. There are two private beaches and a supermarket within a five-minute drive.
Address: New Westerhall Point, Petit Calivigny, Grenada
Phone: +1 473-458-2473
To read more about our stay visit HERE
For historic charm and grandeur - Spice Island Beach Resort
Adored by celebrities and nobles, it is no wonder guests visiting Spice Island feel just that, during their stay.
The award-winning AAA 5 Diamond hotel, located on Grenada's pristine Grand Anse beach, is a perfect stay for those seeking five-star all-inclusive luxury. Staff attend to your every need in a meticulous fashion, where the word "service" lies at the heart of the resort.
Residences on the resort include spacious entry-level Garden Suites, Royal Collection, Luxury Almond and Anthurium pool suites, and a favourite of the Princess Royal, the Beach Suites.
Address: Grand Anse Beach, The Lime, Grenada
Phone: +1 473-444-4258
To read more about our stay visit HERE
For all-inclusive butler service - Royalton Grenada
Located on the unrivalled views of Tamarind Bay and part of the Marriott Autograph Collection is the swanky Royalton Grenada. Suited to those seeking pure relaxation and personalised hospitality, the hotel will provide you with a service second to none.
The term All Inclusive often leaves a bad taste in one's mouth considering the populous often flooding hotels - making holidays less intimate and more crowded. However, it appears that Royalton has understood the assignment and provides an idyllic oasis delivering the privacy we crave most when travelling.
The hotel has 269 rooms and suites set amongst lush grounds or ocean views. Staying in a one-bedroom suite guests can expect modern contemporary interiors.
All-Inclusive by Marriott Bonvoy
Royalton Grenada, An Autograph Collection All-Inclusive Resort
Address: Magazine Beach Point Salines, St George's, Grenada
Phone: +1 473-444-3333
To read more about our stay visit HERE
Words by Jheanelle Feanny