Vingt Sept
Unravelling The Kominsky Method with Lisa Edelstein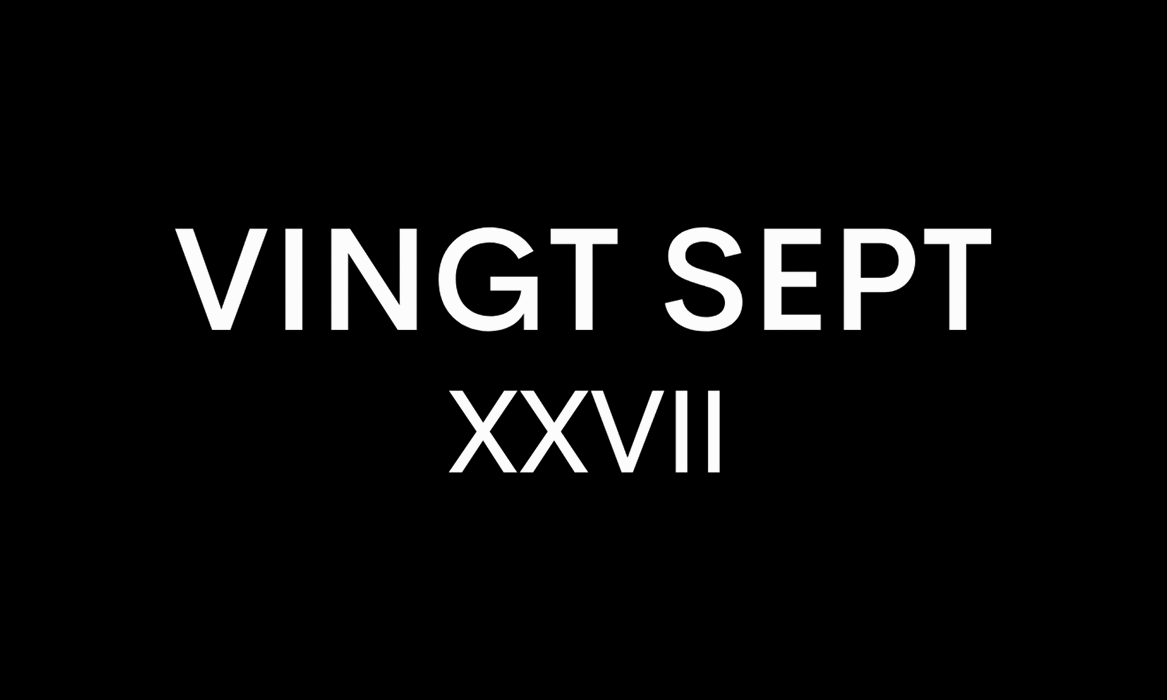 Film
From her role as Dr Lisa Cuddy on the hit Fox series House to her star turn as Abby McCarthy in Bravo's first scripted series Girlfriends Guide to Divorce, Lisa Edelstein's range of roles are as diverse as her talent.
Edelstein currently stars as Phoebe in Season 3 of the Golden Globe, Critics Choice, and AFI Award-winning Netflix series The Kominsky Method, alongside Michael Douglas and Alan Arkin. We caught up with the LA-based actress to discuss her role as Phoebe, why the pandemic has allowed the actress to immerse herself in writing and which role she is most proud of.
Hi Lisa, what a crazy year it's been for everyone! How have the last 12 months been for you?
Wow, it's hard to put into words how intense this past year has been, the past five years, really. Every time something good happens now – like our Covid numbers going down, being able to be vaccinated, or Chauvin's murder charges – my body lets tension out that I hardly realized I was holding all this time. I think it will take many years for all of us to really sort out just how intense this period has been. Luckily for us, we were not worried about our survival beyond just staying safe from Covid. We had money to put food on the table, so our experience of the lockdowns was definitely one of privilege and not one day went by without us expressing our gratitude for that. So, we are fine, our kids are good. My dogs couldn't be happier for having us around all the time. Closets got cleaned out, clothes got donated, we have masks scattered everywhere, and we are safe and sound.
Did you take up any new hobbies or learn any new skills during the lockdowns?
I took up an old hobby: drawing with magic markers. I now have enough drawings to do an entire show, ha! I forgot how much I loved to do these and living with my incredibly accomplished artist husband has definitely taught me a lot!
You're currently starring in The Kominsky Method on Netflix, with the third season out now. Looking back, have you learnt anything about yourself whilst filming the show?
I have really enjoyed being on this show and working with such incredible actors. We didn't have the genius of Alan Arkin for this season, but we brought back Kathleen Turner and she had quite an expansive role. Watching Kathleen and Michael [Douglas] work together was really remarkable because of their incredible chemistry and the way they both sort of eat words when they act. I know that sounds weird, but it literally feels like they are chewing on words. No word escapes their grasps. I just love that.
Throughout the show, your character Phoebe has battled with addictions. What's the hardest thing you've had to fight for in your life?
Doesn't everyone battle addictions in one form or another? I've certainly had my fair share but I'm grateful I survived my own follies and got to experience this incredible life. I'm a person who is living their dreams. How incredible! But it's not a fairy tale! I'm in a world that is so small, so many people are fighting to stay in it. There is always a level of starting over every time one job ends and you wonder when the next will be. And in those down times, I am battling my own brain, trying to stay present and believe in myself long enough for the next job I love to come around.
As for Phoebe's addictions, the interesting truth is, recovering from addictions doesn't save a person from themselves. I think Phoebe suffers from a level of narcissism that handicaps her entire existence. Every time she thinks she is getting one over on other people, she is really biting herself in the ass.
Do you share any characteristics or DNA with Phoebe?
I've known a lot of Phoebes. I feel like I've been a victim of a number of them, so it's really fun to play her with earnestness, even though most of what she says is a lie.
The Kominsky Method is blessed with incredible talent in front of and behind the camera. As an actor, are there any other directors/creatives you've always dreamed of collaborating with?
I mean, I want to work with everyone! Do I have to pick? There isn't a movie or a TV show I watch that I don't want to be in. When I drive down the street and see trailers set up for a production, I get jealous! I am definitely in the right line of work.
Other than acting, you've also written, produced and directed episodes of TV and film. Do you have any ambitions to do write and direct more projects?
Absolutely. I've been doing a lot of writing during the pandemic. I adapted a novel to direct as my first feature, I sold a pilot I co-wrote, and I'm non-stop reading for inspiration. The idea is to never stop creating and, in the process, to create more jobs for women, particularly women my age, and for all the actors I love.
It's been a hard time for creatives, particularly during the pandemic where the usual avenues for paid work haven't been available. What advice do you have for people who still aspire to become actresses or actors?
There is no real advice to give. If you need to do it, then you find a way. There's no path, there are no rules, and the industry I started in no longer exists. Everything is always changing! Create, create, create. Find people who create. Build community and grow together.
Looking back on your career so far, is there a role you're particularly proud of?
There are plenty of roles I wish would fade into the ether because I definitely learned on the job. But I'd have to say there are some special ones I loved: Seinfeld, Relativity, Ally McBeal, West Wing, House, Kominsky and especially Girlfriends' Guide to Divorce. That one really filled my heart with joy. Every single day of that job was the best day ever. A girl's dream come true. I felt relied on, trusted, and exquisitely exhausted.
Other than The Kominsky Method, do you have any other exciting projects coming up that you can tell us about?
None that I'm ready to discuss! But I'll keep you posted xoxo
The Kominsky Method is available now on Netflix
Interview by Joshua Evans
Photography and Syndication by Tony Duran
Hair by Kymber Blake-Froschauer
MUA Jeanie Duronselet
Subeditor Primrose Jeanton