Vingt Sept
VS LOVES: Katie and Philip Valentine's Day Series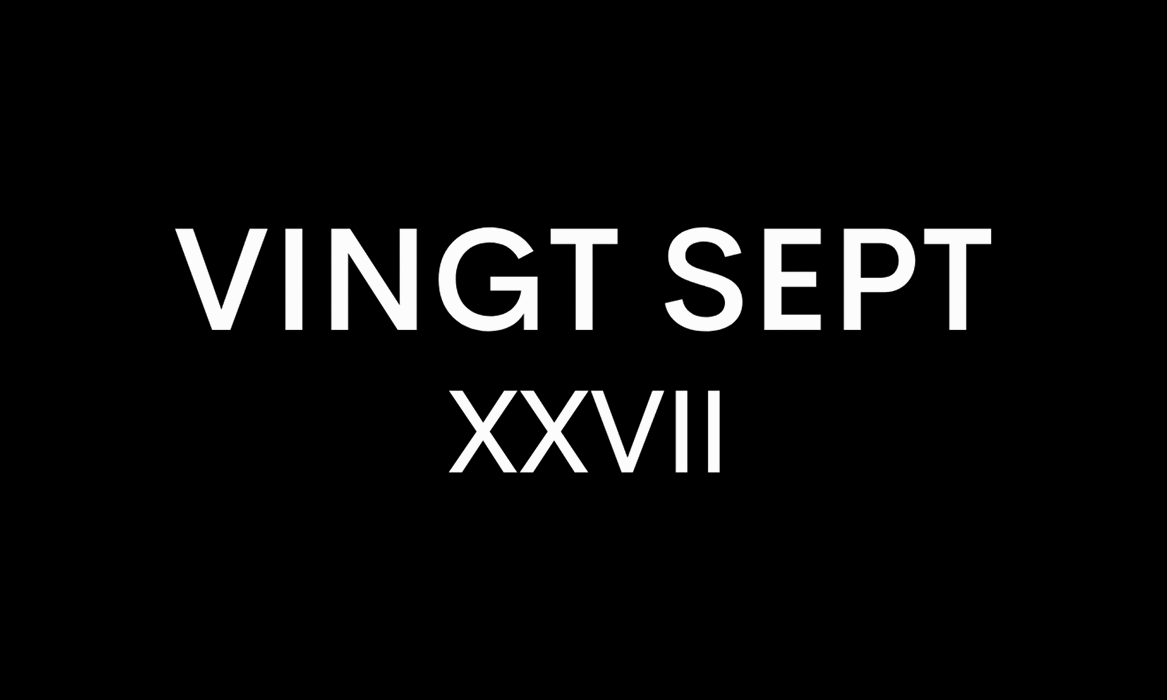 Lifestyle
Phil and Katie
For our VS LOVES Valentines series, we captured creative couple Philip Baro-Thomas and Katie Hodgson in their London home. This year, we celebrate dynamic love, moving away from gifting and hallmark cards following a challenging eighteen months. This year Vingt Sept explores the lives of couples we feel exude 21st-century love.
Meet Philip, a photographer who captures beauty behind his lens and his partner Katie, a model and creative assistant who share their views on romance and what makes their relationship work.
How did you meet?
We both met at a party. It wasn't until halfway through the night we became interested in each other, I bought Philip a drink, and we danced until the party ended. He went with me to McDonald's, then to my hotel, where I ran back and kissed him goodbye. We met up the following Friday, and the rest is history.
What does LOVE mean to you?
Love means unconditional acceptance of one another, understanding that we both have chosen each other and giving each other the freedom to grow as individuals and together as a strong partnership. Loving someone for who they truly are, not what they do or bring to the table. Love is the thing you need but may not have been what you wanted. Love is out of your control. You can't choose who you fall in love with but how you choose to love is up to you.
What is your perfect date night?
Our perfect date night is Japanese food in the summer evening by the beach whilst listening to the ocean waves.
Share a little about your career; what do each of you do?
Philip is a photographer and actor, and I (Katie) am a model and creative assistant.
What brought you to your work?
Philip enrolled at college and actually failed photography; he then left college but continued with his photography, which increased when he moved to London. And I (Katie) started modelling when I was 18 during college; it had always been a passion for me, so I went for it.
Can you tell us a bit more about your career path so far?
Since moving to London, Philip has really been exploring his creativity and is putting photography on the side to focus on his true passion, which is acting and singing. And I (Katie) am looking to expand my modelling career this year. I have had the opportunity to travel and mainly work with amazing commercial crews, which has made me grow a love for videography, TV, and film, so I am now opening doors to explore that.
What is the coolest aspect of your job?
The coolest aspect of Philip's job is meeting different people and capturing beauty within the person or environment. And mine is speaking to talented people that come from all walks of life.
Apart from each other, who inspires you?
Philip is inspired by "himself in 10 years time". I am not inspired by a particular person but by listening to people's life stories and individual accomplishments.
What is the one thing you both enjoy doing together?
The one thing we both enjoy doing together is watching Marvel movies.
What is it like having two creatives under one roof?
Having two creatives under one roof really does help; we help one another, understand the artistic passions and what it takes to pursue them, and love giving each other ideas. I think we are so used to working together now that it's just so helpful. Katie knows the right contacts to make the team, and I (Philip) know the visuals, locations, and equipment needed to execute the project.
Do you have any advice about love and relationships for others out there?
The advice we would give to others about love and relationships is to be true to yourself of what you want and need in life, and if that person is the right fit for you, then just communicate, communicate, communicate.
Have you faced any barriers as a couple?
If so, what were they, and how did you navigate through these?
The most significant barrier we have faced was being open with each other and knowing what each other wanted. What we want the foundations of our relationship/marriage to be and how strong we want it to grow. When you find the right love, we truly believe it forces every negative thing about you to the surface, and you can choose whether it becomes a barrier or a stepping stone. Barriers come in all shapes and sizes, but we overcome them by being selfless (thinking less of ourselves). Selfless vulnerability with each other is how we navigate through the hard times.
How do you support each other's work?
We support each other's work by listening to why it's important to us and guiding each other on the best way to achieve what we do in a healthy manner.
What fun couple facts can you kindly share?
A fun couple fact is we both love to dance with each other. Dance is good for the soul.
What is your definition of a power couple?
The definition of a power couple is a partnership that embodies such a power that not only does it educate and possibly influence others, but the strength of the couple's relationship is so powerful that everything around them could crash and burn, but they remain strong. The "power" is just an unbreakable bond.
What is the most romantic thing you have done for your partner?
The most romantic thing we've done for each other goes hand-in-hand. I (Katie) booked a trip to Sweden for Christmas and told Philip on his birthday. Philip used to live in Sweden, and his best friend still lives there. We spent Christmas all together with his best friend, and he took us to Saltholmen, where he proposed to me on the island right by the shore.
Katie and Philip both wear Versace Jeans
Photography & Art Direction Carlo Zambon
Fashion & Creative Direction Harriet Nicolson
Videographer Ronan O'Loughlin
HMUA Zac Campbell-Muir
Editor & Interview Jheanelle Feanny