Vingt Sept
VS LOVES: Naomi & Saffron Valentine's Day Series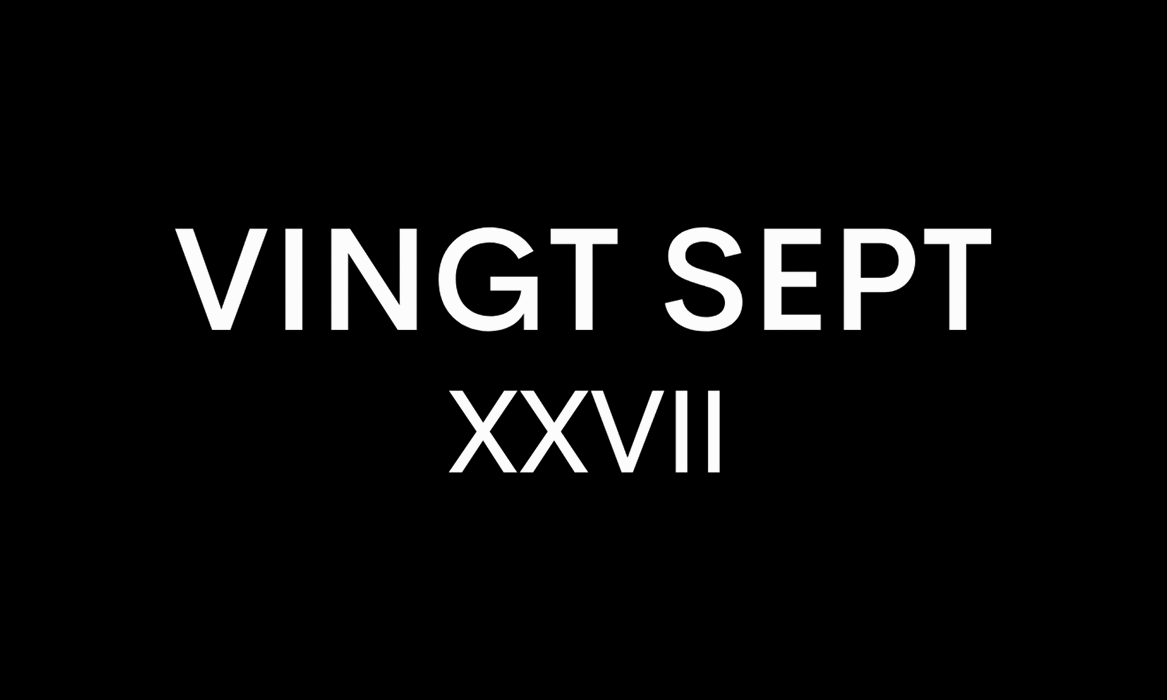 Lifestyle
Saffron and Naomi
For our VS LOVES Valentines series, we captured Brighton creative couple, Naomi and Saffron on a windy weekend in their home and town. This year in celebration of dynamic love, we move away from gifting and hallmark cards following a challenging eighteen months, and instead, Vingt Sept Magazine has followed five couples that we feel exude 21st-century love.
Meet Naomi and partner Saffron, both photographers who navigate their busy lives through the creative industry and share their views on romance and what makes their relationship work.
How did you meet?
We'd known of each other for a little while because of sharing a couple of mutual friends and already followed each other on Instagram. But officially, we met for the first time at a Halloween party, one of us was dressed as a dead convict and the other a cowgirl.
What does LOVE mean to you?
Love is to share parts of yourself with someone that no one else knows and to feel you can be unapologetically you. It also means being there for that person unconditionally and accepting them for who they are too. It makes even the most mundane parts of life feel special.
What is your perfect date night?
We're both big lovers of aesthetic places, particularly European cities. Pretty much anywhere that's picturesque and involves good art and food is our idea of heaven.
Share a little about your career; what do each of you do?
We're both photographers, and we actually do quite a few collaborative shoots together. It's so nice to be able to be creative together and share that side of yourself with someone; I feel like it's quite a rare thing, and it has definitely given us a greater understanding of each other.
What brought you to your work?
Saffron: Being such an artistic individual from a very young age meant I always knew my place in this world was as a creative. Throughout my time studying as I grew up, I explored a range of different medians but quickly worked out photography was where my heart lay.
Naomi: My parents are very creative, and I've always been passionate about art and photography. Whilst I was at uni, I co-founded a magazine and would do shoots of some of the people we featured. Then I just decided I wanted to pursue it more seriously from then. I want a career that feels truly fulfilling, which is what has pushed me to do it; you really crave that as a creative.
Can you tell us a bit more about your career path so far?
Saffron: I graduated at the beginning of COVID, so it hasn't been an easy start! Throughout my final year of uni and in-between national lockdowns, I spent a lot of time working for free. This consisted of creating personal photography projects and zines, test shooting with modelling agencies and collaborating with fashion brands. Since then, I've managed to expand my portfolio and create a better online presence which massively helped fuel the start of my freelance photography career and to later sign with a photography agency.
Naomi: My background is journalism, and I started out writing and designing for magazines. Then I would do shoots alongside that, and eventually, the photography took over. It's only in the last couple of years that I've been working more consistently as a photographer and really developing my portfolio. I actually feel that lockdown was hugely beneficial for me as it gave me time to refine my style. Last year, I signed with the agency Contact Creatives, which has been tremendously helpful for networking and getting work.
What is the coolest aspect of your job?
I think we'd both agree that the best part of having such a creative career path is all of the different people you meet and the experiences this brings you. We're both extremely social, so it suits us really well.
Apart from each other, who inspires you?
Obviously, we're massively inspired by countless photographers! We're super into LGBTQ+ activism, so there are a lot of different and wonderful individuals we look up to in that sense. We also fan over many iconic women, like powerhouses Adwoa Aboah and Patti Smith - then, of course, the iconic Chloë Sevigny. The lists could go on.
What is the one thing you both enjoy doing together?
Aside from photography, we absolutely love to cook. Because we got together during the lockdown and couldn't date outside of the house, cooking nice meals became a massive part of our relationship and routine. It pretty much gets us through the working day knowing we've got a nice dinner planned for the evening - Ottolenghi is our personal fave.
What is it like having two creatives under one roof?
Amazing! It means our routines are super in sync; if one of us is sitting on our laptop until 2am, the other totally gets it. I think living with someone else who didn't understand the demand of a creative and understand how interchanging their day-to-day life can be would be hard. But obviously, at times, it can be stressful as deadlines put us under a lot of pressure, especially when there are two under one roof.
Do you have any advice about love and relationships for others out there?
As much as it's wonderful to be able to share your life with someone, it's also important to keep some level of independence. That means making time to see friends etc., as the other relationships in your life are important too.
Have you faced any barriers as a couple? If so, what were they, and how did you navigate through these?
Because our first date was literally the day before lockdown, we only really knew each other within that way of life. Things got serious quite quickly, and it was obviously pretty intense. When life started returning to some sort of normality, it definitely took some time to adjust to that and work out a better dynamic, where we found time for all of the other aspects of our lives which was a little more sustainable.
How do you support each other's work?
Doing shoots together gives us the chance to experiment a lot, which is incredibly beneficial and has definitely helped us develop our styles. It's also really useful to bounce ideas off another creative or have someone be a second pair of eyes when you've been trying to edit something for too long and feel a bit mad.
What fun couple facts can you kindly share?
Saffron spent every summer as a kid in my childhood town, so we probably spent some time in the same spots unknowingly when we were young.
What is your definition of a power couple?
A couple that support each other and helps each-other build success in their career or any important aspect of their life.
What is the most romantic thing you have done for your partner?
We're not big on cheesy romance and making big gestures for one another but prefer doing romantic things collectively - like booking a last-minute trip away together. I guess we're constantly doing small things, such as looking out for and supporting each other, which really counts.
Saffron wears Suit by The Deck London & Naomi wears Top by Rixo, Jeans by Alexander McQueen jeans (both available at The Outnet). Both wear jewellery from The Ouze.
Photography & Art Direction Carlo Zambon
Fashion & Creative Direction Harriet Nicolson
Videographer Ronan O'Loughlin
HMUA Zac Campbell-Muir
Editor & Interview Jheanelle Feanny